How our marketing campaign rebranded a banking alternative
Community Financial Service Center (CFSC) offers an alternative to banking with a broad array of financial services like check cashing for individuals and businesses. Its services are tailored to each unique location and the community's needs. Customers value the business for its extended hours, convenient services, and neighborhood vibe.
Having worked with Connections Marketing before, they turned to us for help.
Client Details
Community Financial Service Centers (CFSC)
Services
Content Management Systems (CMS)
Marketing Consulting
Marketing Strategy
Search Engine Optimization (SEO)
Social Media Marketing
Website Design & Development
Website Maintenance & Support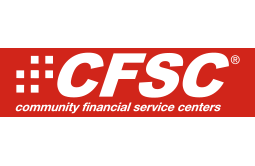 Seeking: A rebrand that builds online traffic
To live up to its promise of handling clients' needs with ease, CFSC needed to be more visible and easy to locate online. A limited, static website didn't do the brand justice, let alone help it grow. It needed a rebranding to convey its most valuable qualities: trustworthiness and accessibility.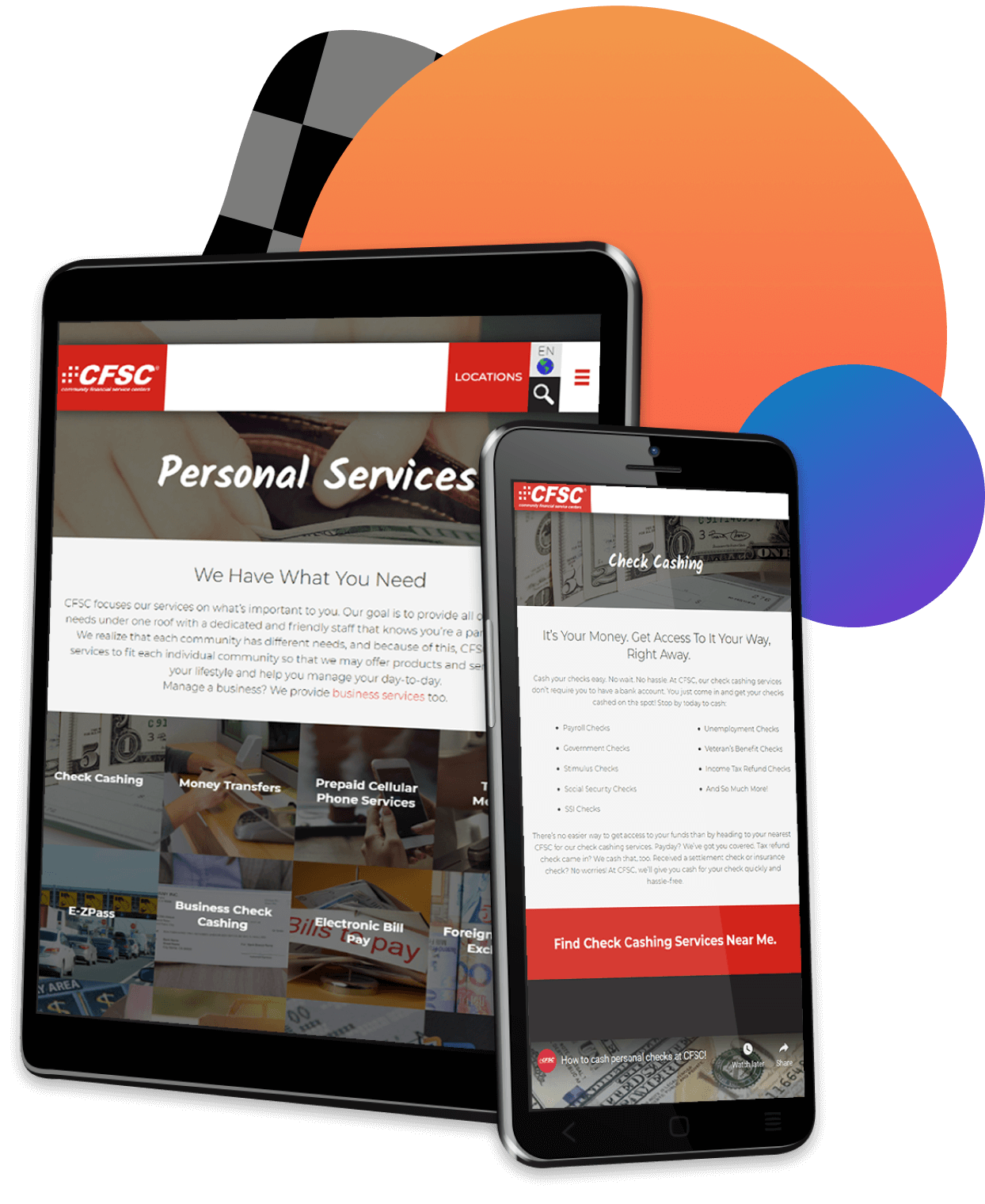 Challenges
Connections Marketing faced a unique challenge: help this third-generation, family-owned business distinguish itself from traditional banking while conveying feelings of security and trust. Check cashing services have gotten a bad rap in the past. The brand needed to appear welcoming, down-to-earth, and family-oriented.
Solutions
We injected new life into the brand with an inviting redesign and useful content to match. The user-friendly format now allows consumers to interact with approximately 175 locations nationwide from any device. An influx of relevant content continues to infuse the brand with the personality that had been lacking.
Cha-ching. Now the website ranks well thanks to stronger interest and a more locatable presence.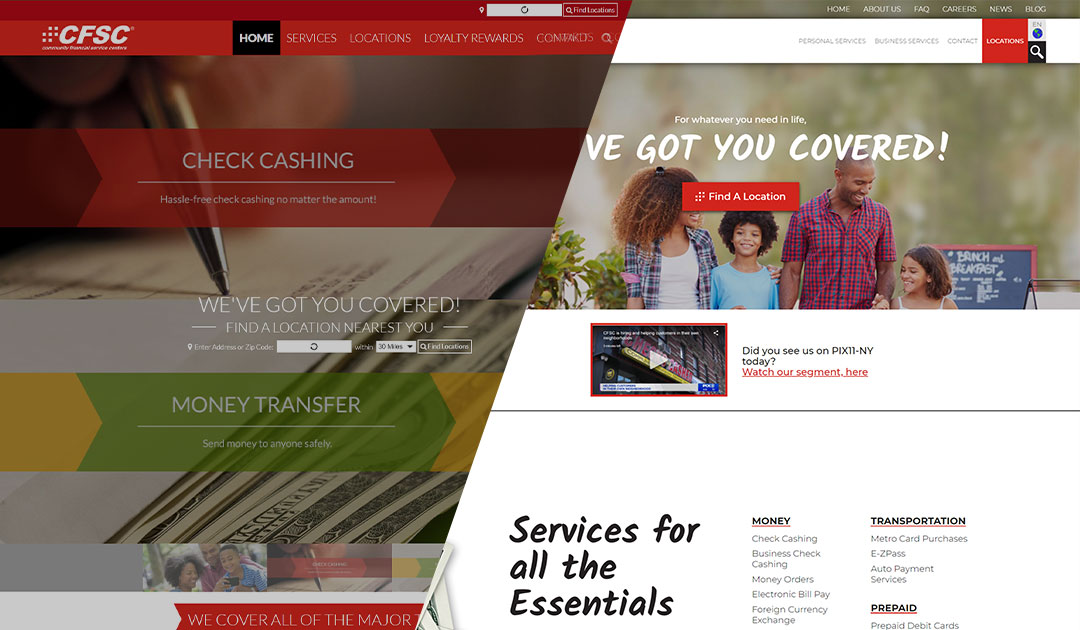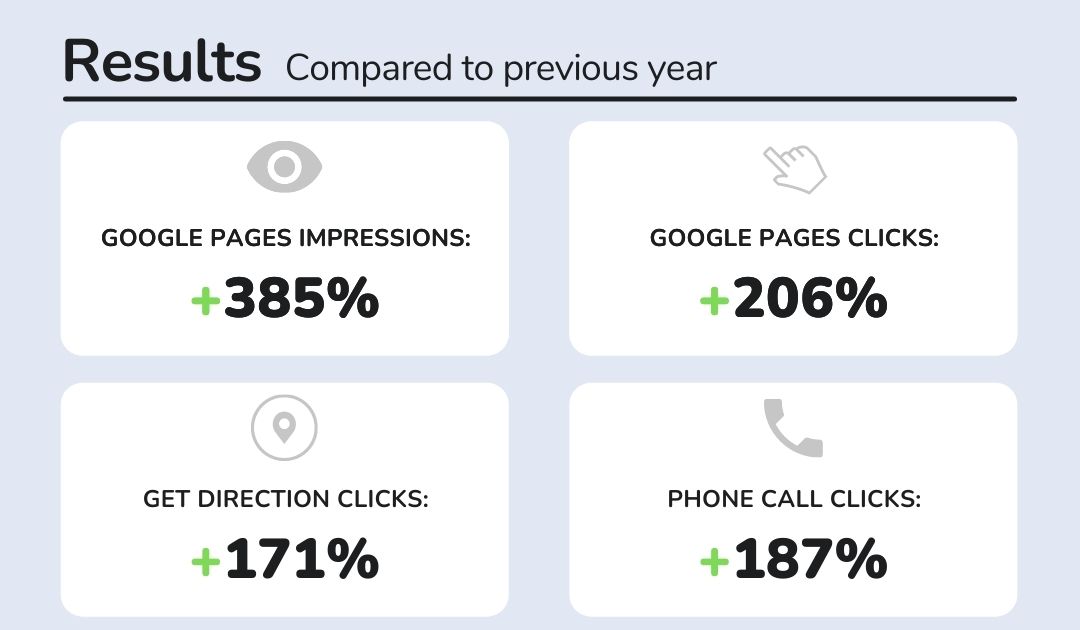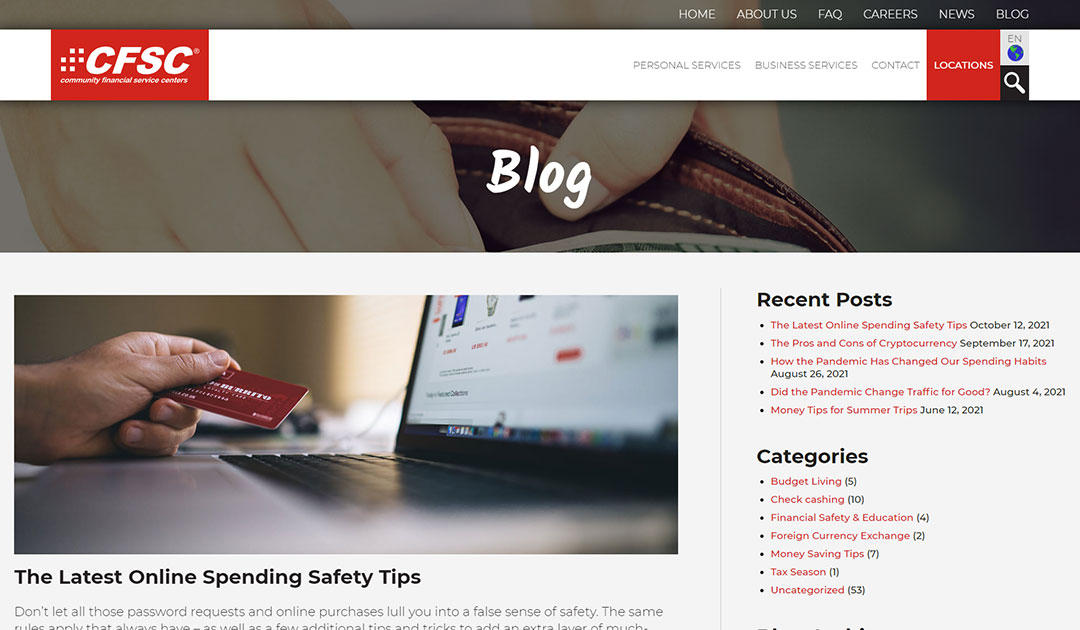 A thorough rebrand
We revamped the client's online brand and designed its social media to match. The company immediately resonated better with its target audience, causing organic traffic to double soon after.
Marketing metrics
Running targeted campaigns on Google and Facebook is leading to increased foot traffic. What's more, the client's continuous high-volume keyword ranking shows improvements in each of its regions.
Personalized custom content
Connections Marketing created additional, concisely written service pages to help ensure that all of the products offered are familiar to the general public. Monthly blogging gives voice to the brand and reinforces its messaging.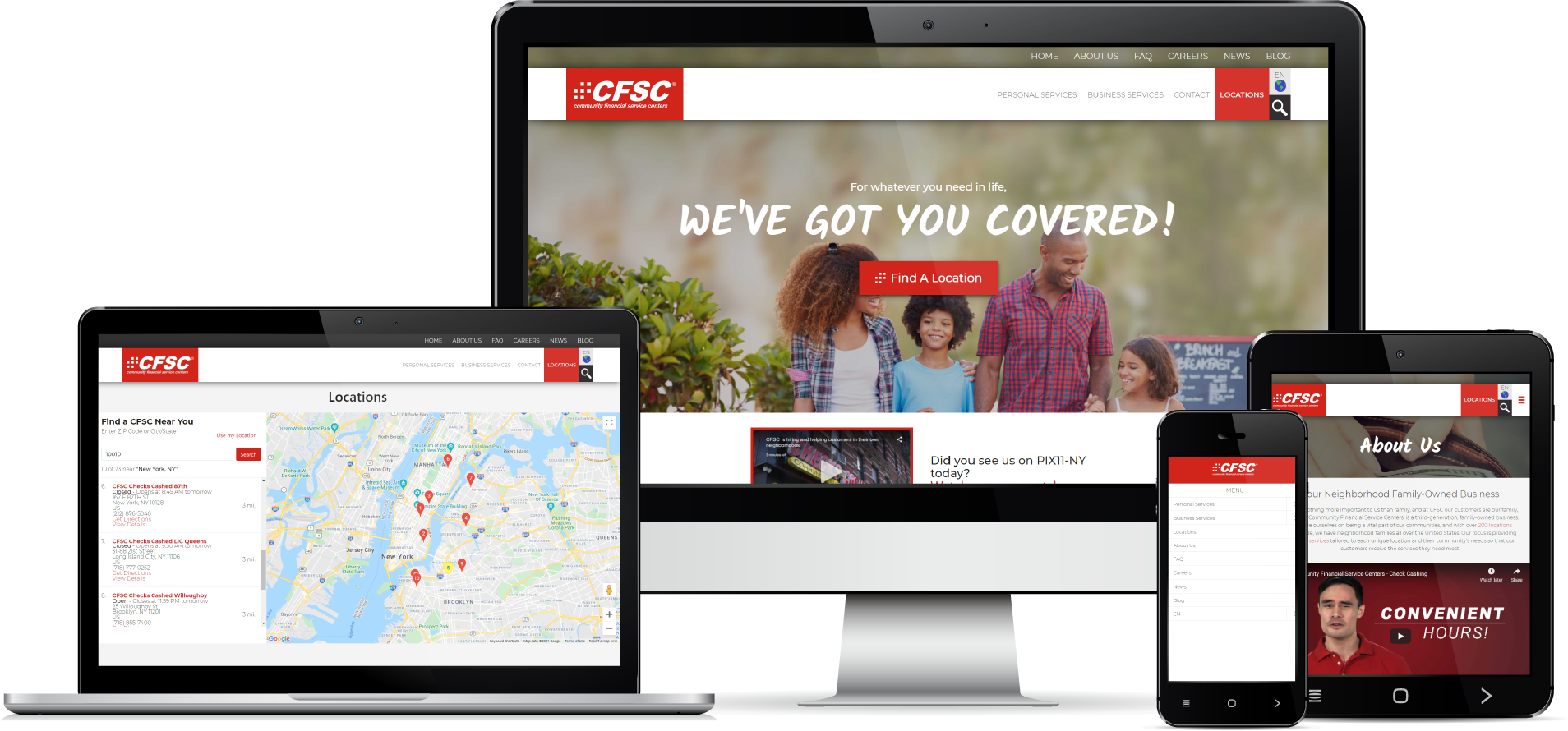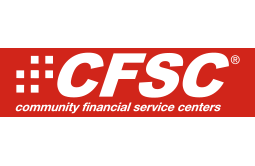 "Rick and his team are so great to work with. Their ideas are fresh and right on target to help me market my company in new ways with positive results. Every project is completed timely and with enthusiasm - they definitely are "all in" to make our efforts a combined success! Would recommend to anyone looking for forward-thinking, happy agency!"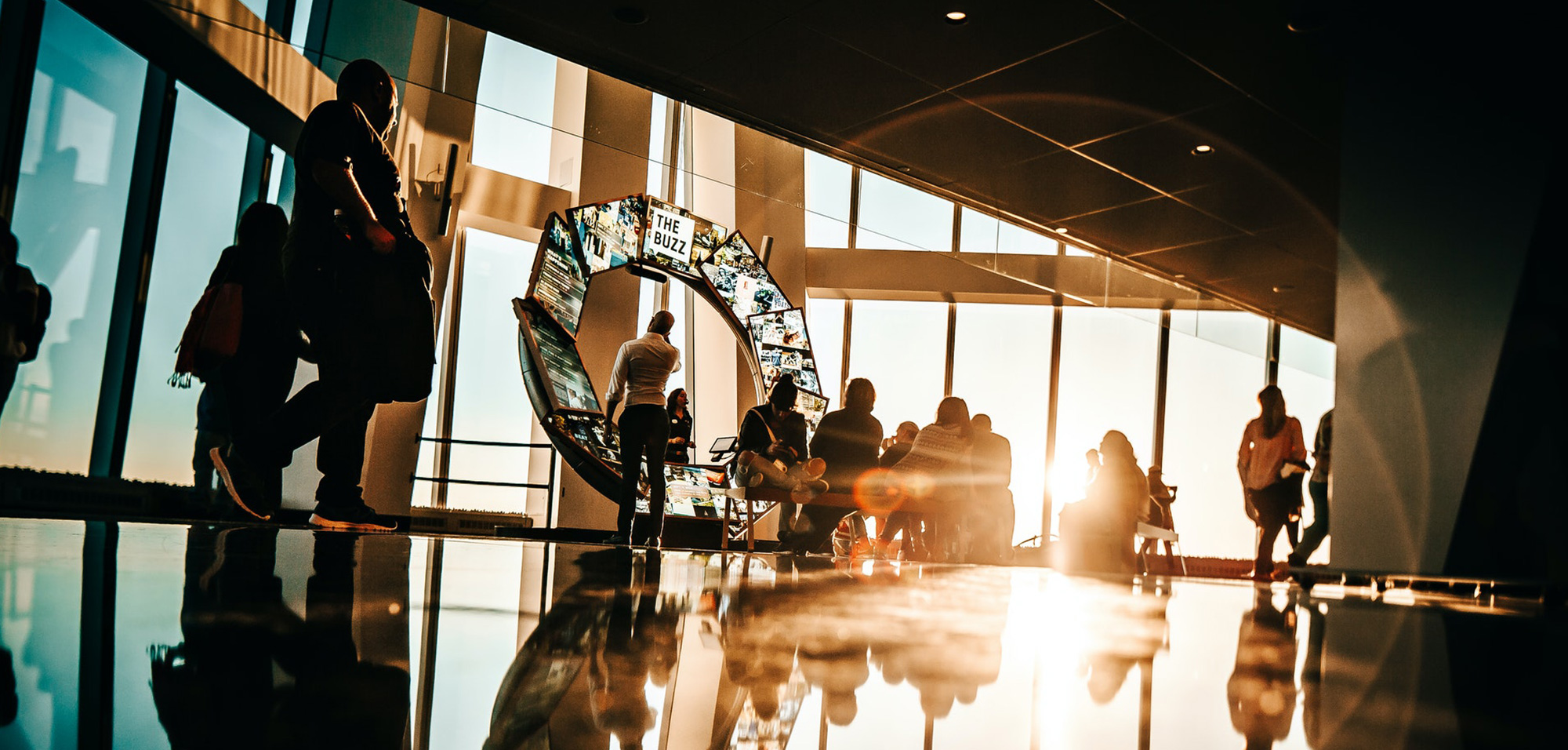 App Design & Development, Content Management Systems (CMS), Website Design & Development, Website Maintenance & Support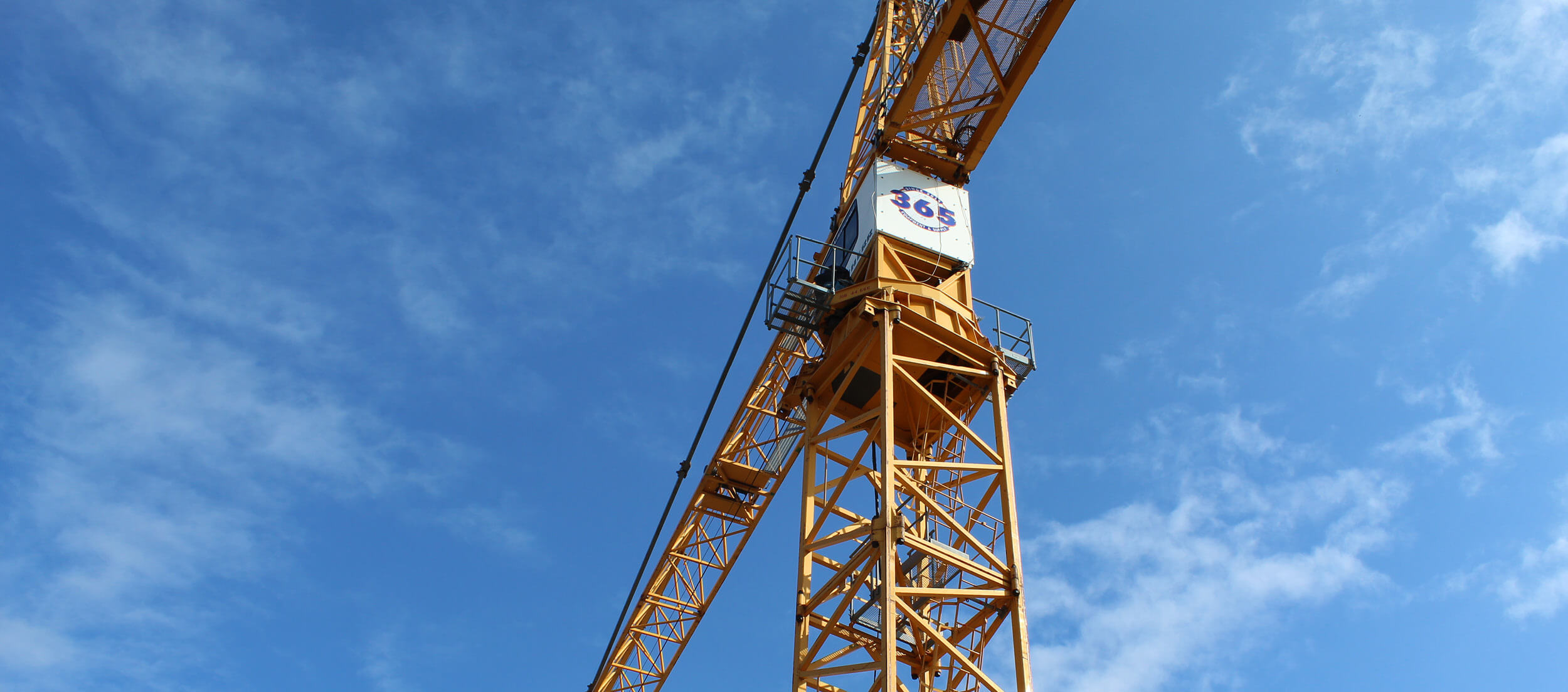 App Design & Development, Content Management Systems (CMS), Copywriting, eCommerce, Website Design & Development

App Design & Development, Copywriting, Website Design & Development