A complete revamp of on-demand supply website
365 Equipment & Supply rents on-demand construction equipment throughout the Midwest from a single location. They take pride in being a partner that solves problems while providing products and services at reasonable prices. Having worked with Connections Marketing at a previous job, the CFO turned to us for help with his latest project – a complete revamp of the company's website.
Client Details
365 Equipment & Supply
Services
App Design & Development
Content Management Systems (CMS)
Copywriting
eCommerce
Website Design & Development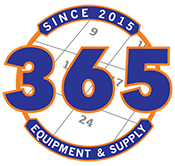 Mission: deliver superior online customer service
How do you build a better online experience when your website is stuck in the past? A thorough upgrade was necessary to fulfill the company's mission of delivering an exceptional customer experience through services, products, and support. The result was a new site that takes full advantage of more sophisticated technology and online accessibility.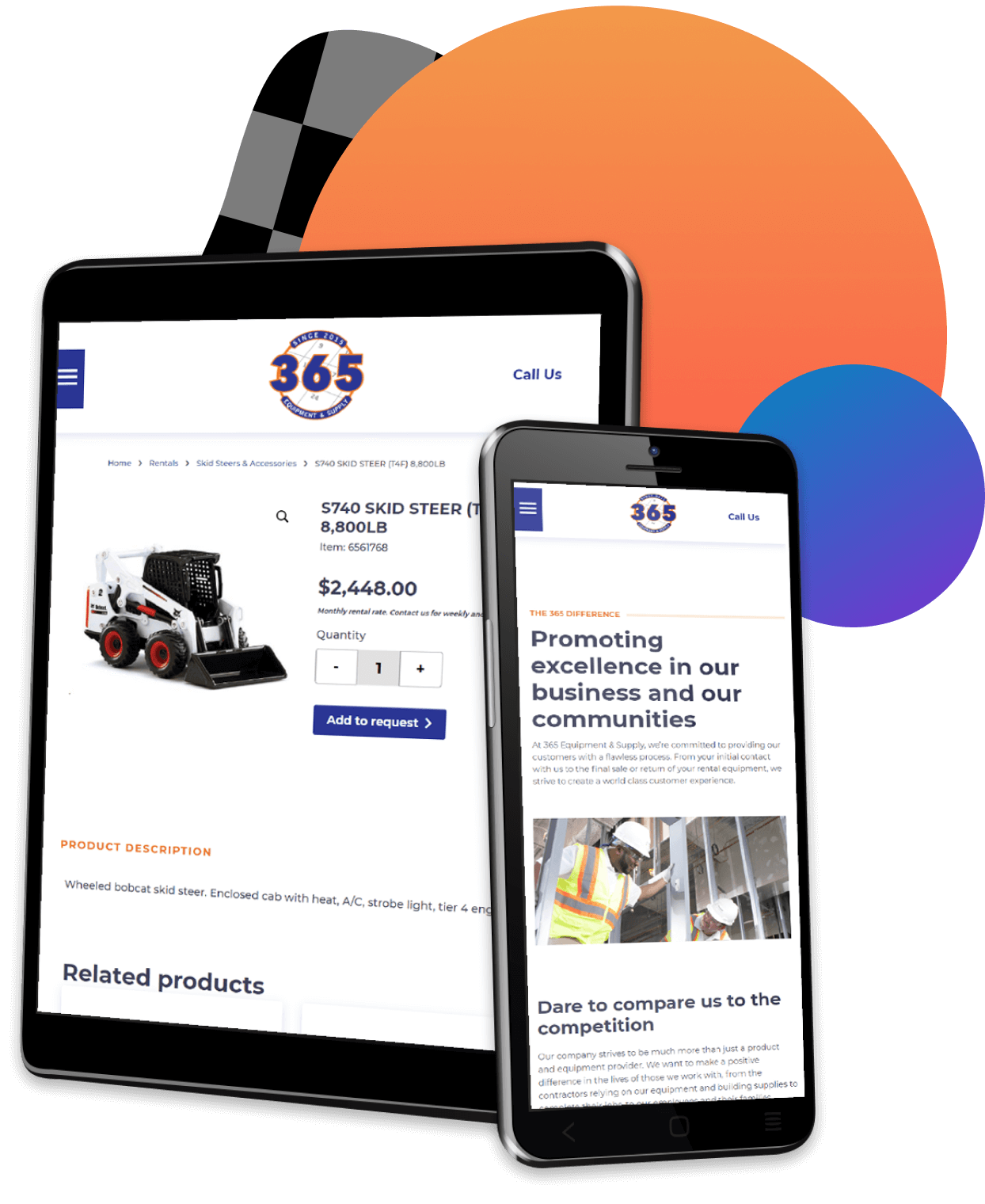 Challenges
The client's ultimate goal was to rank high and generate more leads online. But their website didn't exactly project strength to their construction industry clientele. Its poorly functioning search feature and limited navigation made finding products difficult and time-consuming.
To build lasting connections with customers and stand out from the competition, customers needed to view 365's offerings with ease and trust they could deliver on their promises.
Solutions
A first step toward full e-commerce, Connections Marketing developed an online catalog with a wealth of information about each product. The new website's product filters and quote request features provide much more value to customers. Being more interactive, they can secure new business and respond to requests more promptly.
After its launch it ranked higher, causing a spike in traffic to the site. Mission accomplished: more online engagement soon increased customer satisfaction.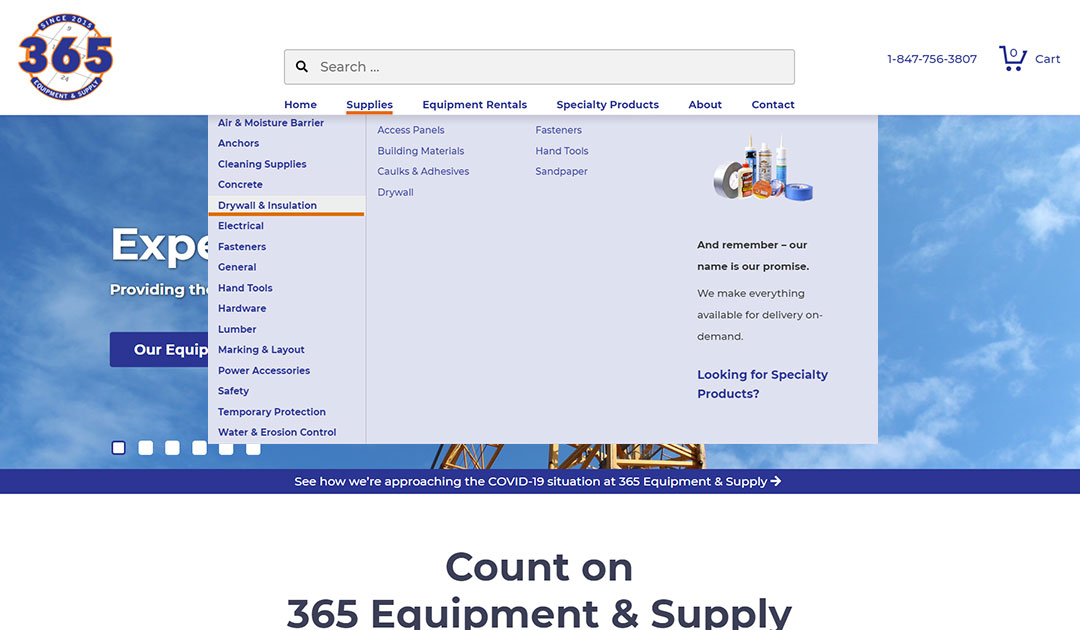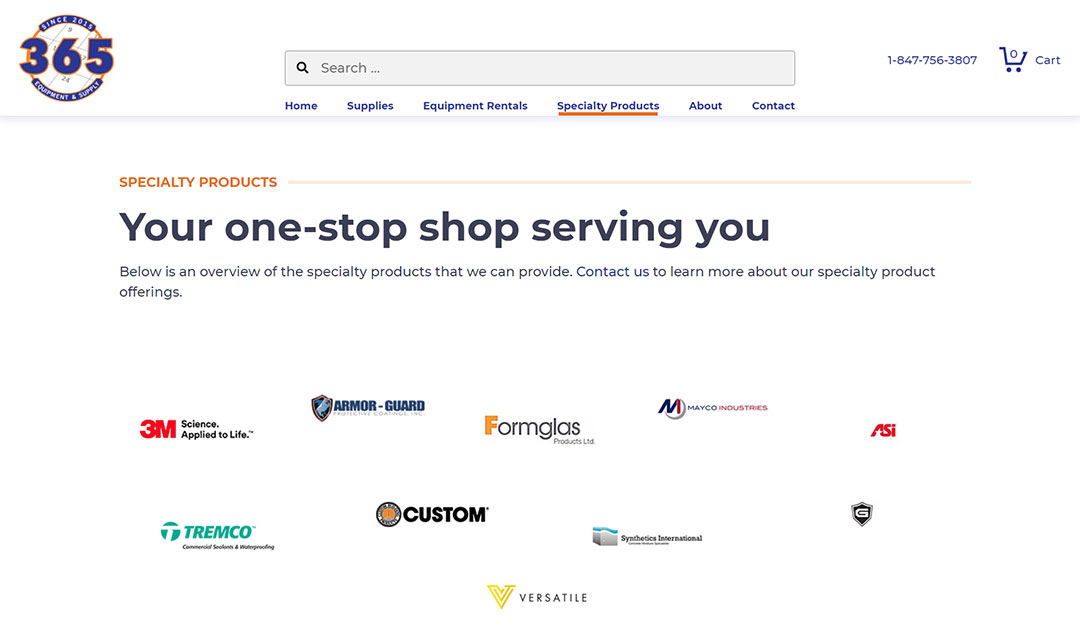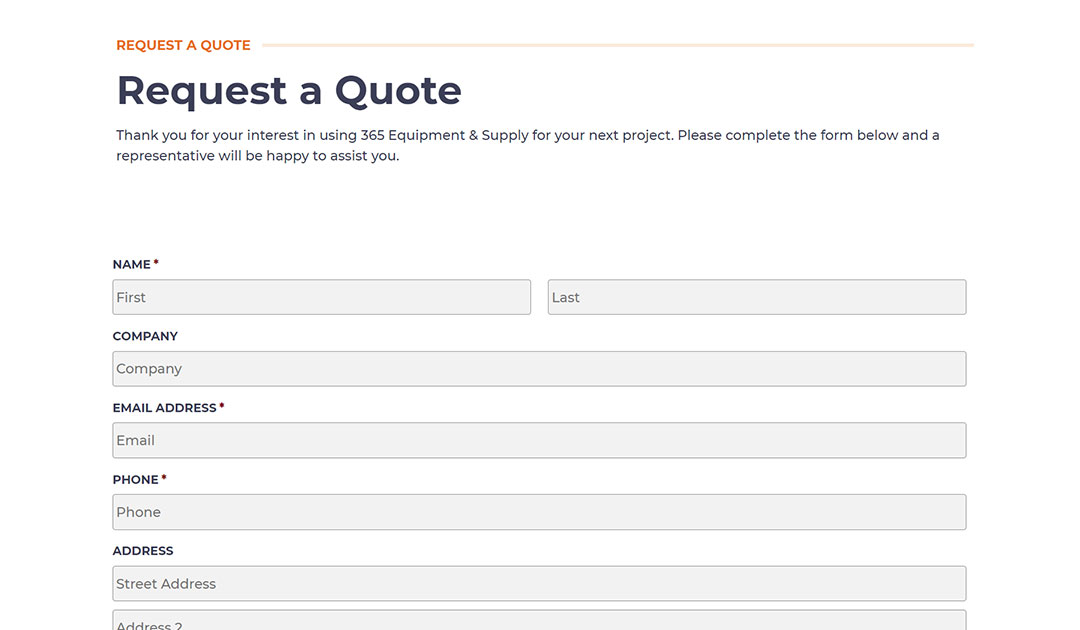 Superior navigation
We treated the design like that of an eCommerce site since that is their future goal. Connections Marketing overhauled the navigation by syncing their product catalog and images to create an easy-to-navigate catalog.
New product filters
Filters include a full store, detailed product pages, and a cart for fulfilling order requests. Shoppers can browse its specialty product partners and download line cards for more details. Direct links to product categories for fast searching and high-value interior pages helped boost the site's rankings and traffic.
Quote request feature
Customers can fill out a simple online form if they need help finding a specific product or want expert guidance on the right equipment and supplies for the job. Once 365 receives the form, an employee reaches out to customers with the answers they need.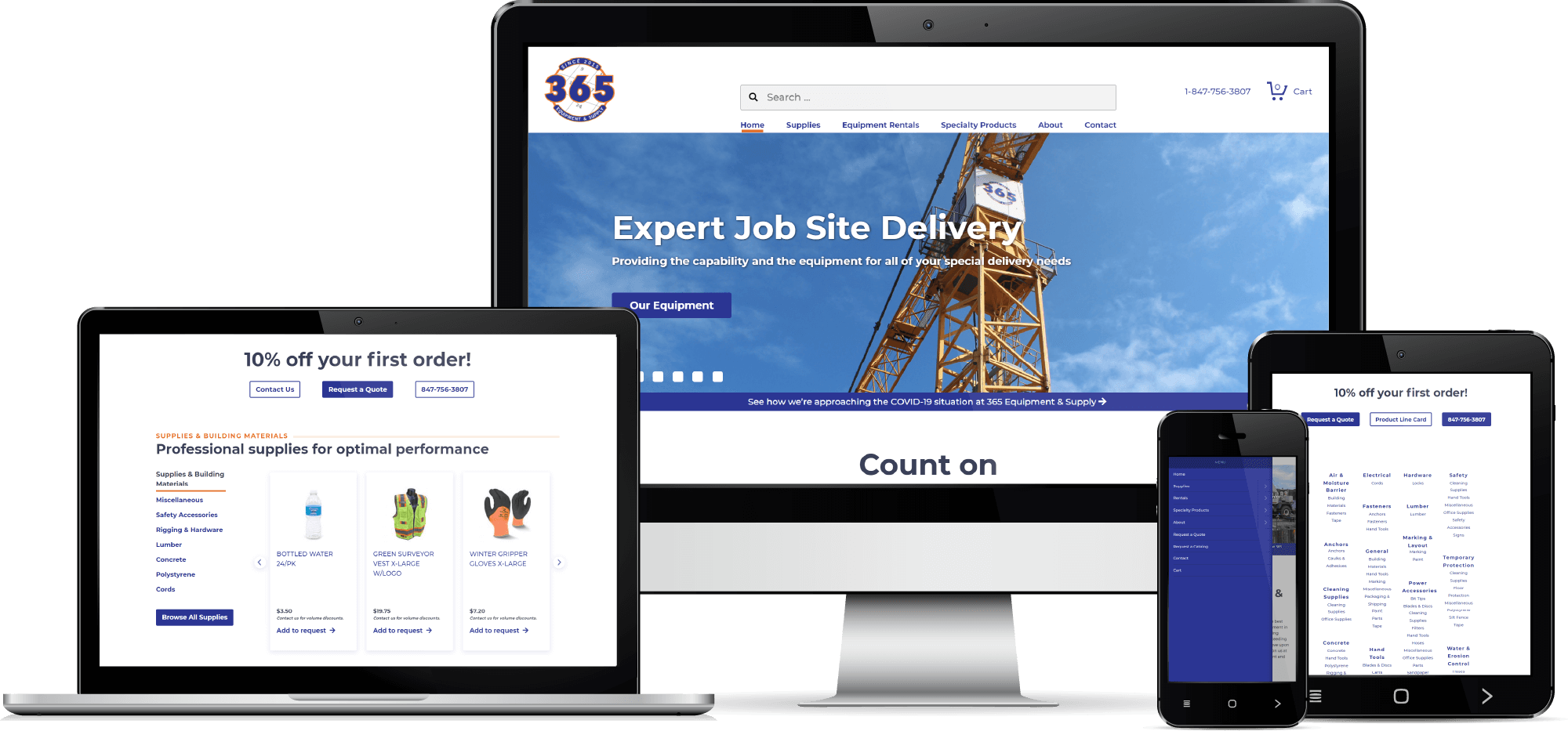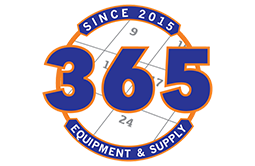 "Customers expect a lot from a company's website, and we weren't about to let our customers down. Knowing exactly what our customers want is how we are able to deliver that top-notch customer service that we take pride in at 365."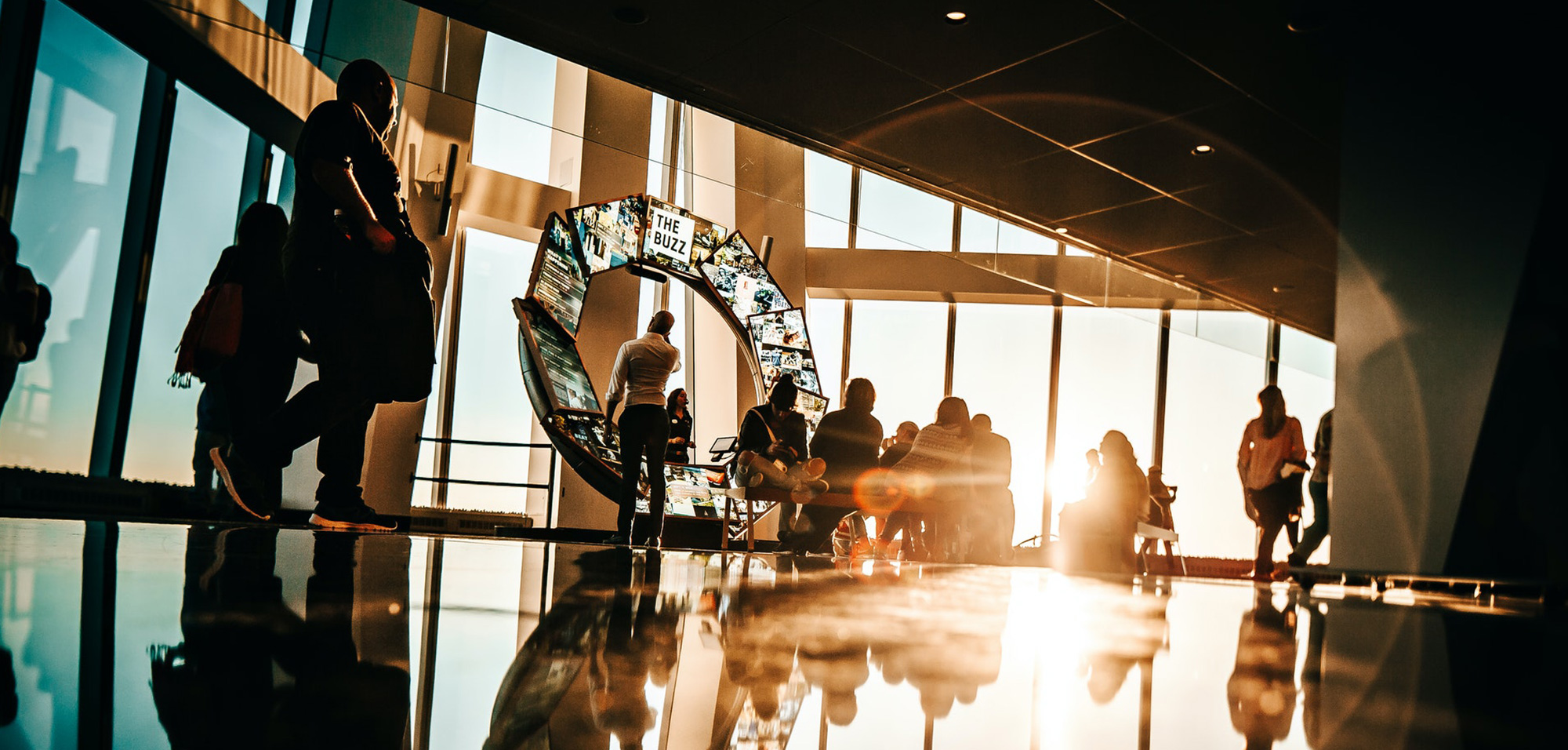 App Design & Development, Content Management Systems (CMS), Website Design & Development, Website Maintenance & Support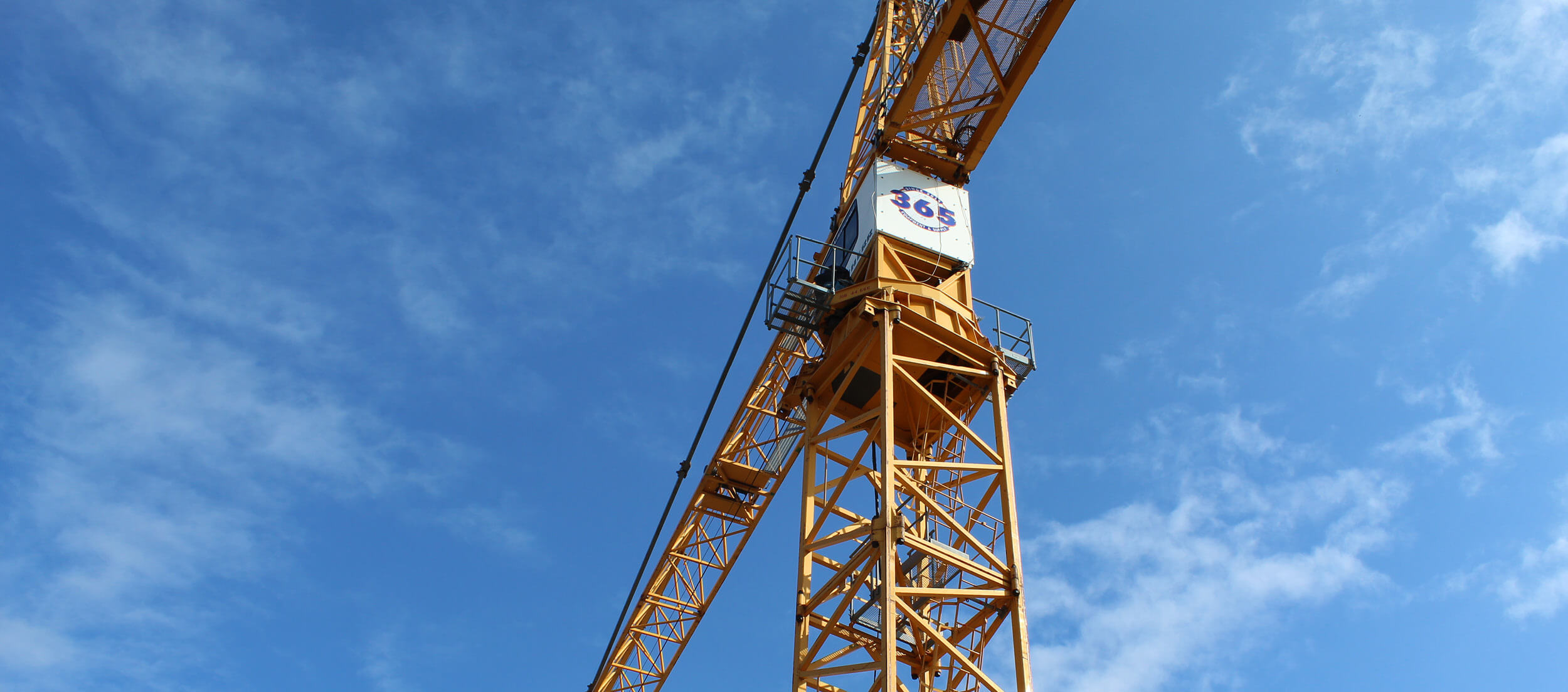 App Design & Development, Content Management Systems (CMS), Copywriting, eCommerce, Website Design & Development

App Design & Development, Copywriting, Website Design & Development