eCommerce
Achieve more with a unique, custom-built eCommerce website that fully meets your requirements.
Whether you're someone with little online business experience or someone with an already robust eCommerce website, Connections Marketing can help you build a custom site that allows for more flexibility as your business grows. No matter how simple or sophisticated you need your site to be, our custom solutions can help improve your processes with automation, lower operational costs, and ultimately garner more online sales.
If you've ever felt that your online store could look better, function better, or even if you've felt limited by your eCommerce template website, then consider investing in a custom-built eCommerce website. Don't let your online store hold you back any longer.
What's this service all about?
Attractive and intuitive web design and development
Connections Marketing will help you design and build an attractive, user-friendly eCommerce site that will produce sales whether your customers are shopping from their desktop or mobile devices.
Our team will work closely with you to determine your requirements and expectations for your new website. Once we gather this information, our designers will get to work and create a beautiful custom site, tailored to your preferences. Then, our development team will help you achieve a workflow that's both efficient for your online business and intuitive for your online shoppers.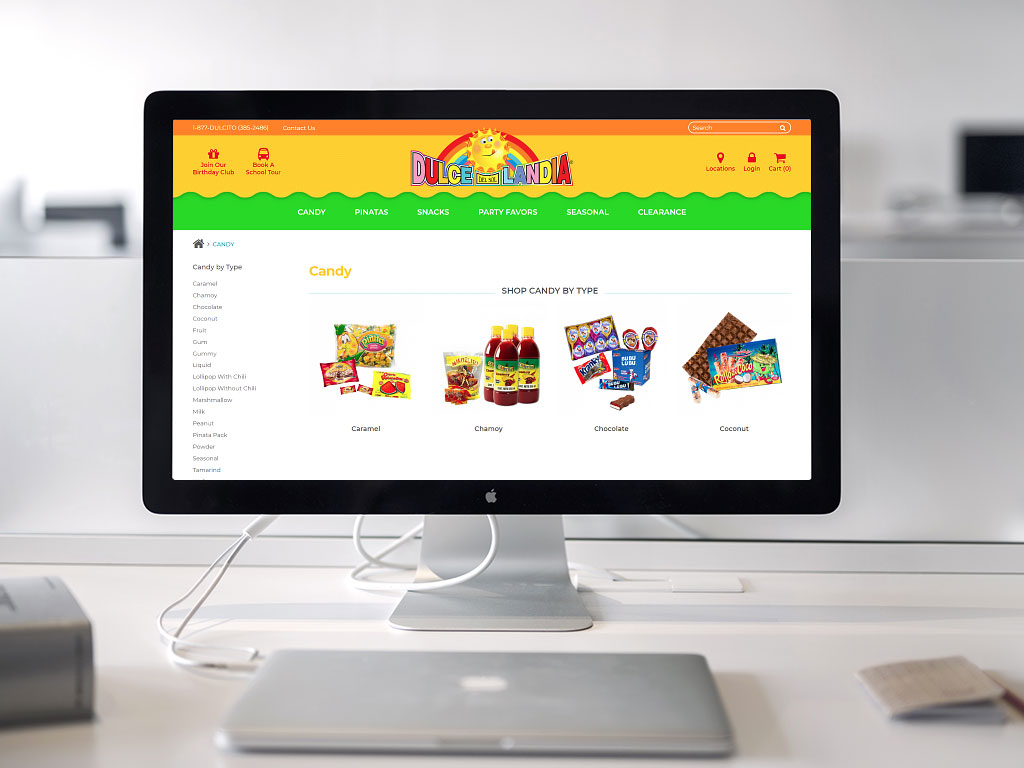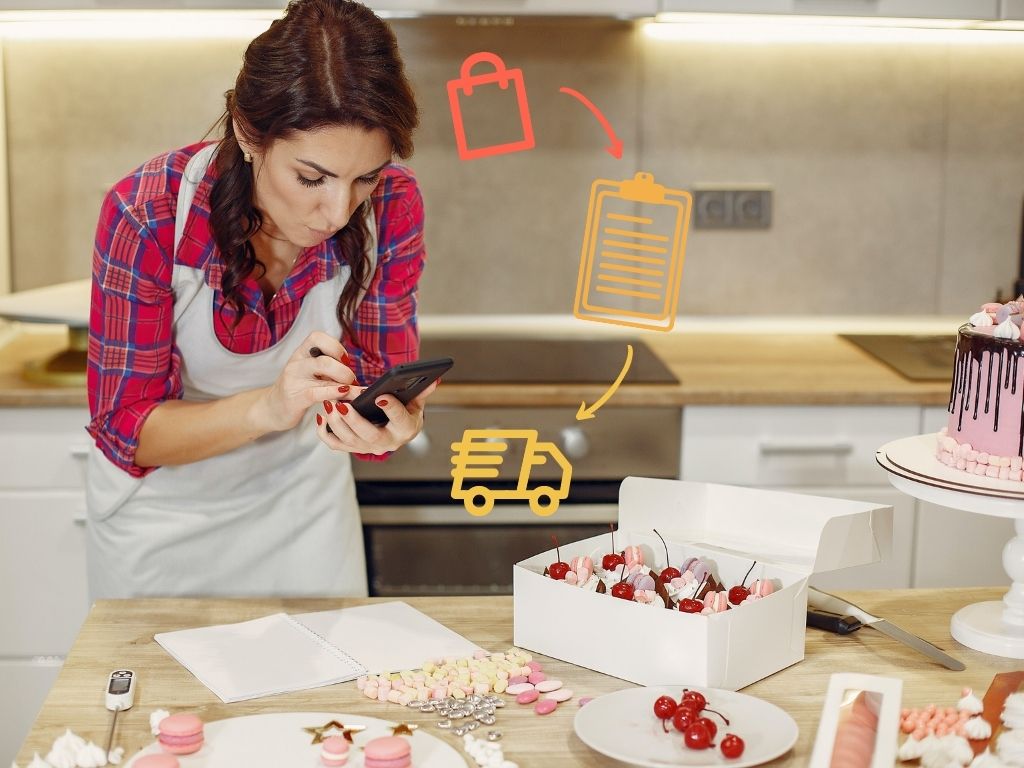 eCommerce tailored to your needs
We know that managing an eCommerce website can seem daunting. That's why we design and develop our custom websites with the user experience in mind. Don't waste time clicking around a templated website only to find that the update you wanted cannot be made or integration with your POS or fulfillment process is not possible. Instead, allow us to create your eCommerce site for you.
When you partner with us, we'll spend time walking you through each section of your new website so you know exactly where and how to make any updates in the future. We're also available to provide support after launch, whenever you need it.
Gain access to our full marketing suite
Beyond our ability to create a beautiful and functional eCommerce website, we understand that your website is a 24/7 sales tool. Businesses without a strong online presence will regularly lose out to competitors, especially since many customers use online research before making a purchase. That being said, we'll guide you on how to properly position your new website for online sales growth.
From onsite SEO optimization to launching a digital marketing campaign we can help you fully maximize your site's potential.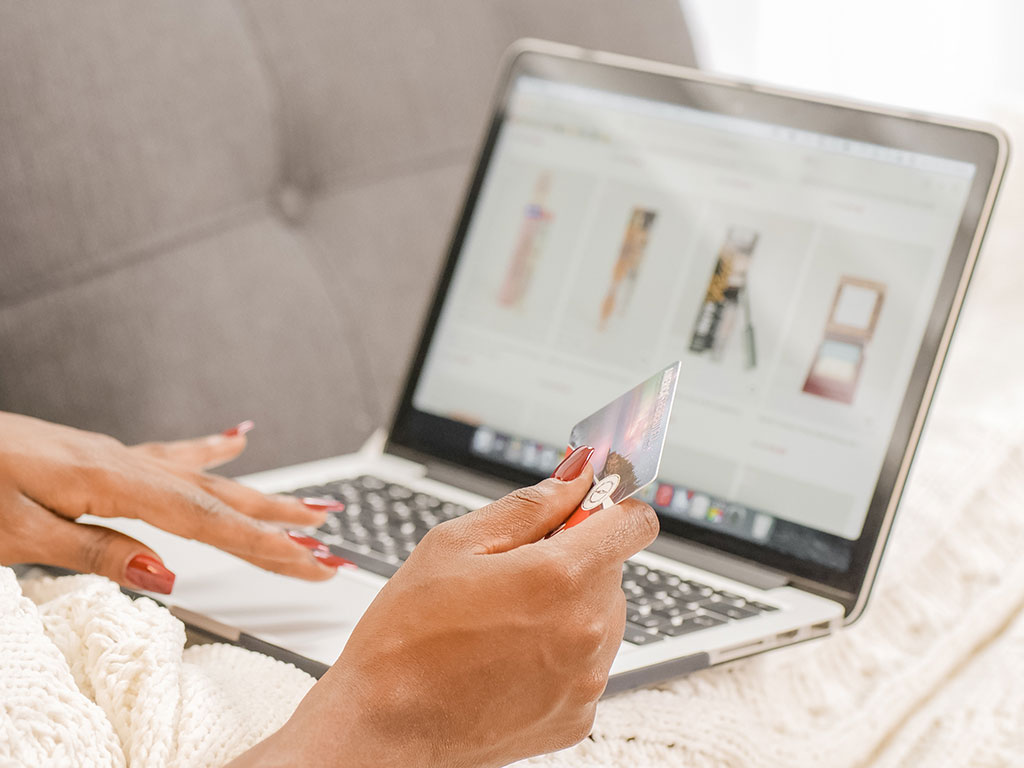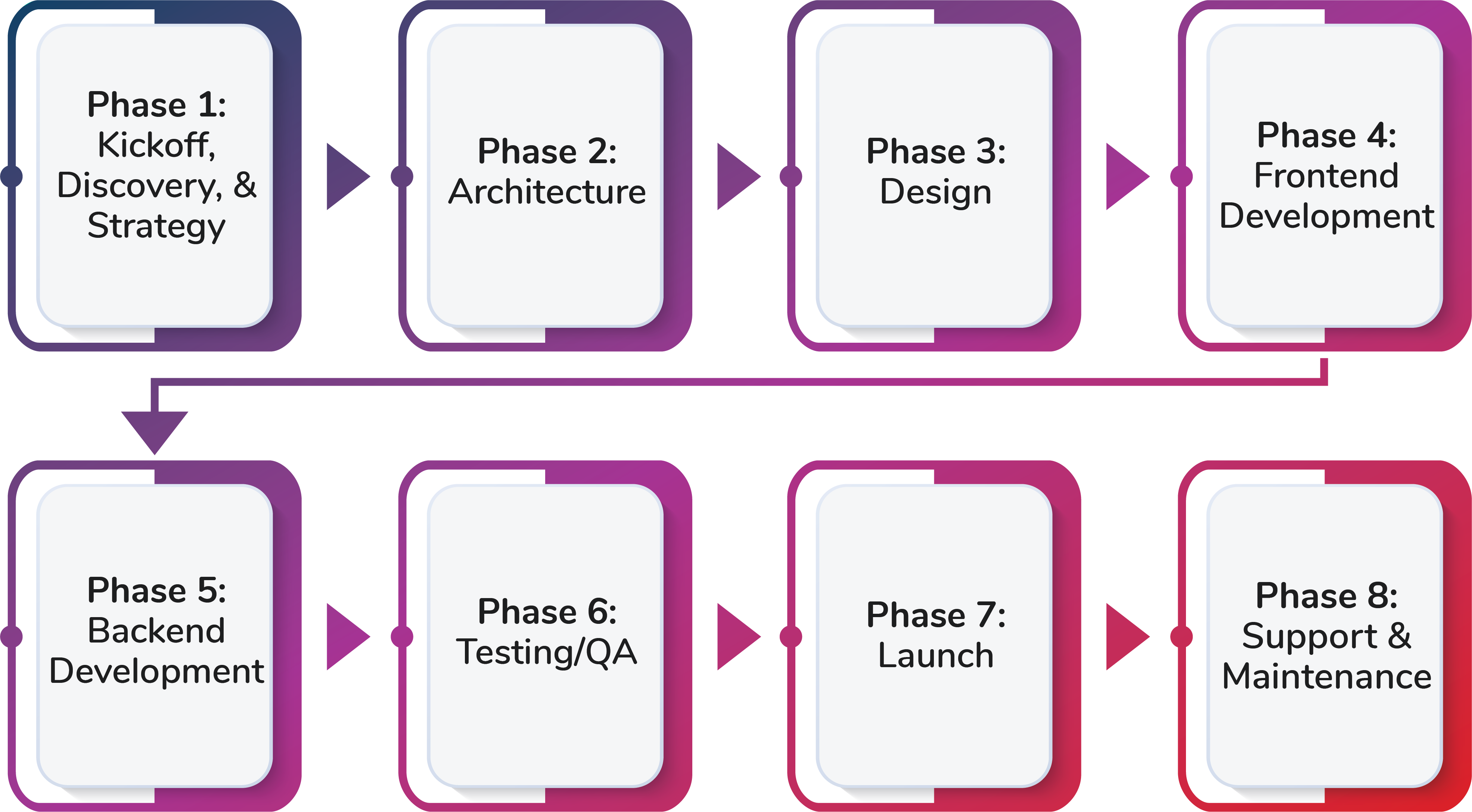 Wondering about price?
All of our services are customized to your needs. Call us to discuss your project and we'll send you a custom quote.
How Connections Marketing will create a functional eCommerce website that exceeds your expectations
Connections Marketing will help you create an aesthetically pleasing eCommerce site with an intuitive UX/UI design that facilitates visitor interaction. With over 20 years of development experience, we've seen how trends evolve and with the help of data-driven research, we can help you boost your brand's sales.
Our extensive knowledge of multiple website platforms
We have experience building websites that utilize a variety of platforms, like WordPress, WooCommerce, Umbraco, Tea Commerce, and others. That experience, along with the fact that most website builders have similar feature sets, benefits you because we can work with any platform, system, or technology you may have in place already. Reach out and we'll discuss how we can help you get your eCommerce website up and running.
Custom reporting solutions to track important metrics
In addition to any integration being added, we offer custom reporting solutions that can be built into your website so that you can track useful metrics to monitor certain aspects of your business such as sales or even your fulfillment process. For example, we've built custom pivot tables and well-designed charting to help create a more professional and automated approach to gathering and analyzing data for our clients. Whatever your reporting needs are, we can develop a plan to incorporate it.
Have freedom with a fully custom-built ecommerce website
With a custom-built eCommerce site, we have the freedom to manipulate and integrate various aspects of your website. Whether you're integrating with a payment gateway, a CRM, a POS, an API, or any other integration, our team has successfully worked with it all and will seamlessly add these integrations to your website. Even if you have a need that seems impossible to fulfill, we have the problem-solving skills to make that need a reality. Ask us about the work we've done for other clients or visit our portfolio page to learn more.
Unmatched versatility
Our web development team's vast experience has afforded them an unmatched versatility. Whether you're looking for help with a templated solution, a full custom solution, or even a combo of both, we can digitize even the most complex workflows and provide you with an eCommerce website that meets all of your requirements. Also, our team is always available for support when you need it.
What services work well with this one?