Social Media Marketing
Reinforce your brand's identity and help your audience stay connected and engaged with a properly executed, influential social media presence.
Managing social media can be tedious and time consuming, especially because you need a consistent stream of content that requires constant moderation. Our team will take on this responsibility and help you manage your social media presence, so you can get back to focusing on other aspects of your business.
Social media has developed beyond a place to simply broadcast your content. It offers you the chance to tell your story, providing a bridge to connect with your audience and keep your business top-of-mind.
What's this service all about?
Simplify your social media management
Before making any posts on social media, it's best to understand what your intentions are when using social media for your business. Using that understanding, we can work with you to create the right strategy for accomplishing your goals.
Once we know what your goals are, our team of experts will help you find your voice, the right target audience, as well as create a consistent content release schedule. Whatever your goals may be, we offer plans that save you time, increase engagement with your brand, and increase conversion rates.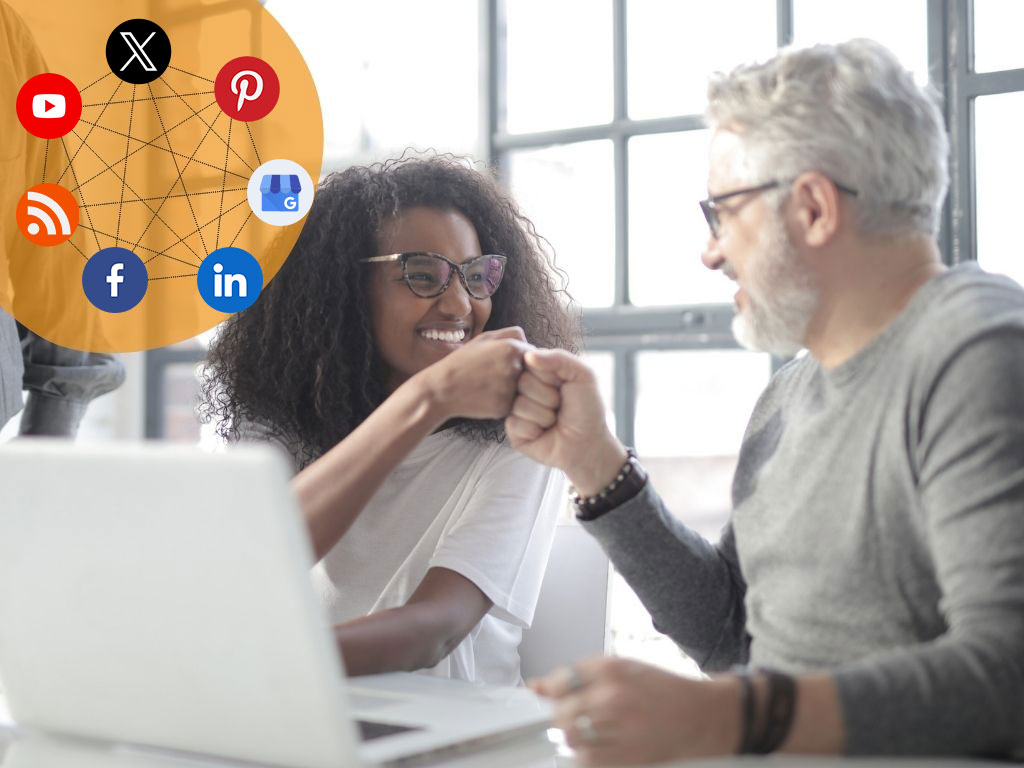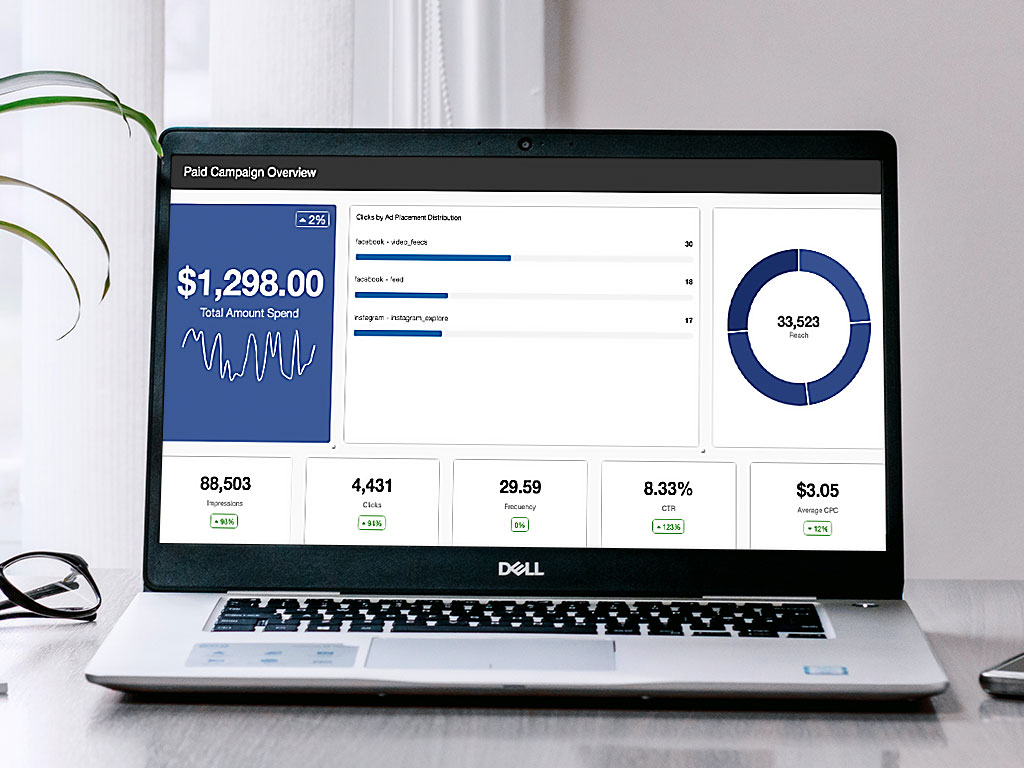 Optimize your marketing budget with a paid social media strategy
Paid social media ads help you reach beyond your followers. You can specify when and how often to post, as well as target a specific audience to see your post and gain a desired action.
That said, every social media channel is different, as are their paid options, but the objective is typically the same. We'll help you select the best platform and targeting, as well as help you optimize your spend to best achieve your goals.
Attract the right customers with the right content at the right time
Social media is crucial to attracting new followers and potential buyers and as your social media efforts grow and people interact with your posts, the customer journey comes into full view.
Many businesses believe that once a purchase has been made, their goal has been met. The truth is that along the journey there are opportunities to gather data and insights about your followers that you can use to keep them engaged beyond a buying action.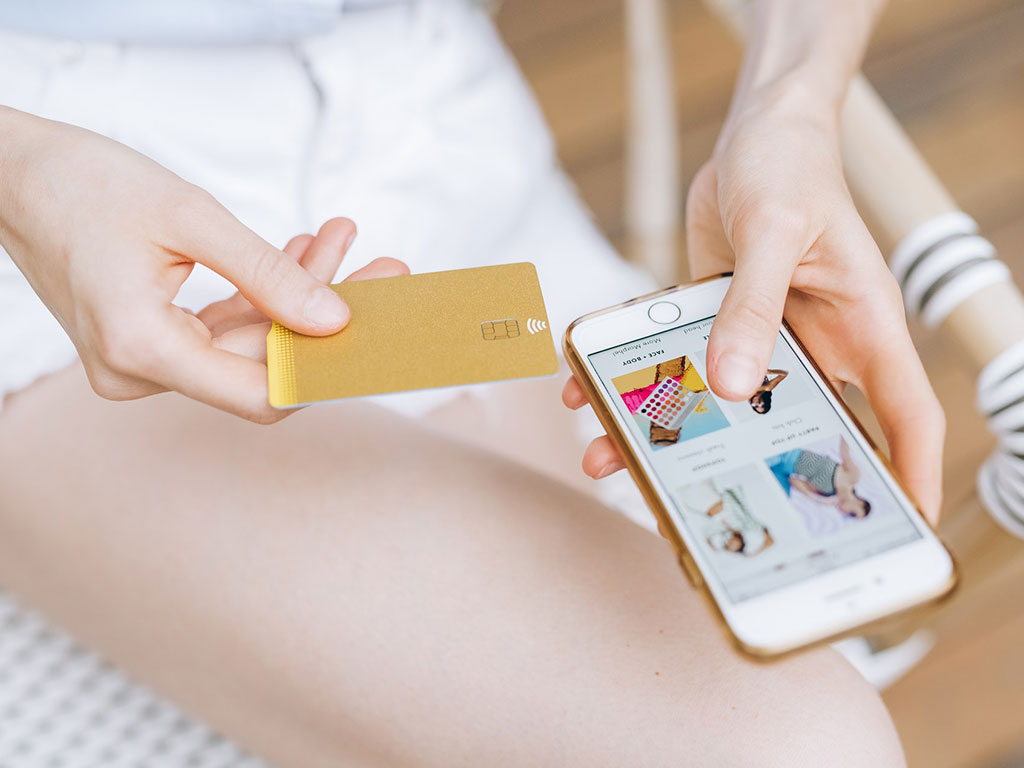 Wondering about price?
All of our services are customized to your needs. Call us to discuss your project and we'll send you a custom quote.
What makes Connections Marketing the right social media marketing manager for you?
You know your business better than anyone and our team takes the time to listen to you, while also making sure that your campaign receives the necessary attention that it deserves.
Partner with a dedicated account manager
When you work with us, you will have access to a dedicated account manager with years of expertise and knowledge. Your account manager will devote time to listen to you and take note of your brand's values, understanding the boundaries you've set, as well as the goals you wish to achieve with your social media campaigns.
Trust and transparency creates quality work and the best campaigns are created when our clients are fully engaged with them. This experience will allow us to build personalized strategies for your campaign instead of a blanket recommendation for an industry like yours.
We have plans that meet your needs & budget
We work with our clients to develop a social media plan that meets their needs and budget. No matter your goals, our team can run the campaign that you need. Whether you need to generate more conversions, grow a more active following, or even a simple maintenance of your social media accounts, we can do it all.
We are experts in social media marketing
Our team has over 11 years of experience in social media marketing. Whether it's the culture, the content, or even the algorithms, we've seen it all when it comes to the ever-changing landscape of social media.
Having a dedicated expert to refer to prevents you from falling behind your competitors, especially when algorithms change and you need to pivot your campaign to keep up. Not only do we know how to post and when to post, most importantly, we know what to post in order to build your following and drive those followers to your website or storefront, ultimately increasing your ROI.
What you can expect in a partnership with us
From the outset, we will take care of your accounts like they are our very own. We have a thorough intake process that allows us to get to know you and your business. We can then work closely with you to help optimize your social media accounts and develop the best strategy to achieve your goals.
Once our setup is complete, we'll establish a content calendar and handle the scheduling, posting and maintenance of your social media accounts. From there, we'll provide you with monthly reports to track your campaign's progress and we'll offer any recommendations or guidance on how to continually enhance your campaign.
What services work well with this one?