Website Design & Development
As the digital face of your business, a beautiful, well-functioning website can lead to new opportunities and growth for your business.
Your website should tell your brand's story, boost your conversions, and maximize your revenue. Let us help you by creating a one-of-a-kind website intended to promote business growth. From updating platforms to complete redesigns, we have delivered results for hundreds of original, intuitive, and effective websites that are optimized to successfully support the customer journey across all devices.
All marketing roads lead to your website. If you handed someone your business card, received a referral from your network, or if you generated traffic from social media, your website is the next destination.
What's this service all about?
Purposeful website design that elevates your marketing
Whether you own a startup or a large corporation, you need a well-constructed, responsive website to promote your business and serve as a solid foundation for your marketing efforts.
A good website is not only attractive, but converts prospects into customers. Your website is often the first impression of your brand. Our expert web designers breath life into their designs, providing you with a strong foothold in this competitive marketplace. Experience awe-inspiring designs that generate leads and validate your business as trustworthy and authentic.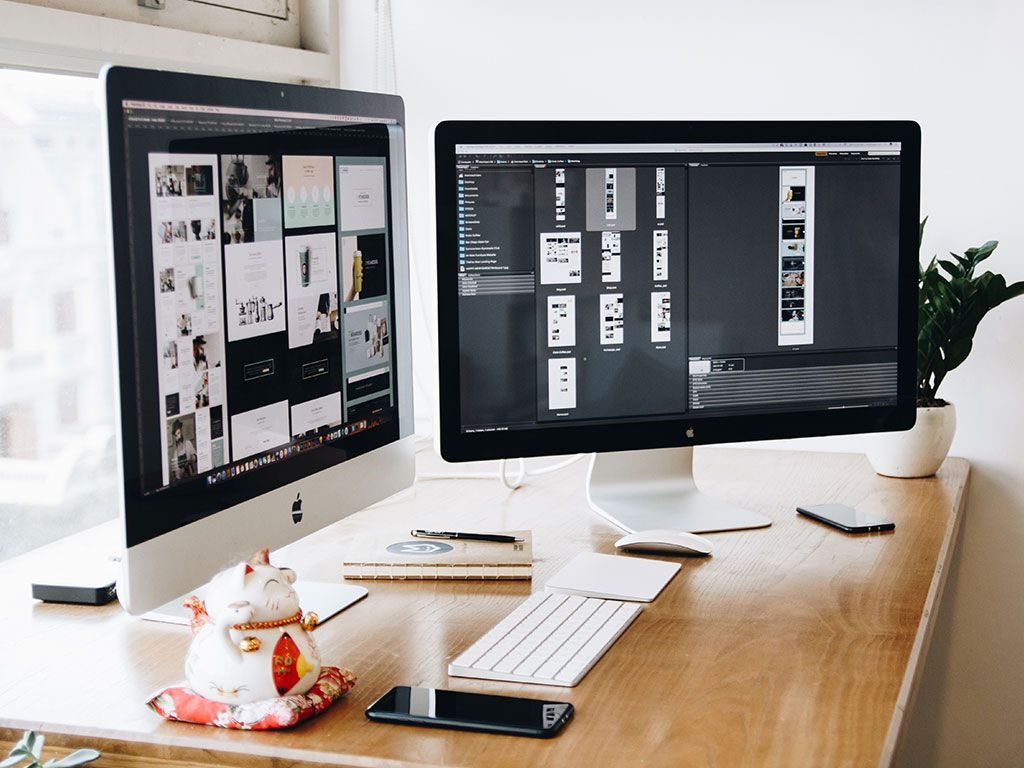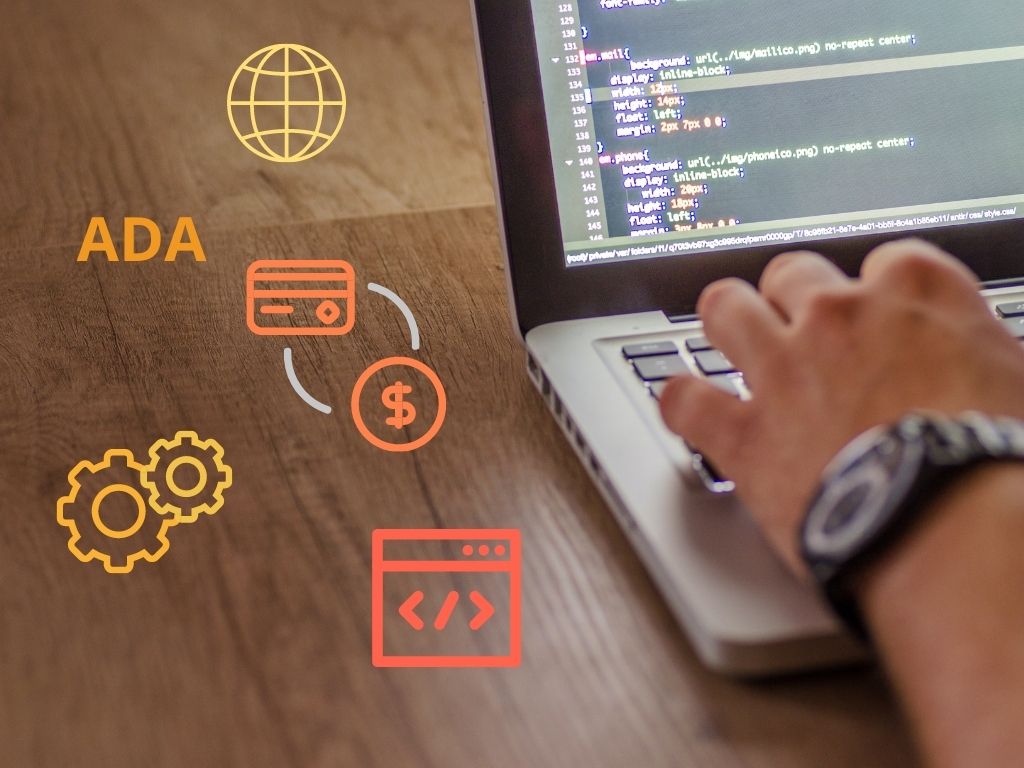 Powerful web development that performs
Today's digital landscape requires websites that are user-friendly, agile, and scalable as your business grows – traits you will only find when working with an accomplished team of web experts.
With over 20 years of experience, our team of designers, developers, and programmers are adept at delivering on our clients' unique requirements. All of our websites are fully responsive, secure, and optimized for future SEO endeavors. Whatever your customization request, we have the breadth of knowledge to make it possible, including extensive experience incorporating advanced functionalities such as password protected content, custom databases, integrations, ADA compliance, and multi-lingual support.
Our web design and development process
Our unique web design and development process has been carefully honed over the last decade by our veteran team leaders and has helped us launch hundreds of successful websites. Your needs, goals, and budget will also be considered. Additionally, each website receives the same gold standard, which includes:
An assigned project manager, including account management, meetings, and phone calls
Feature and functionality testing, including cross browser compatibility and user experience
CMS tutuorials for learning the backend of your site
30 days of free support and maintenance after launch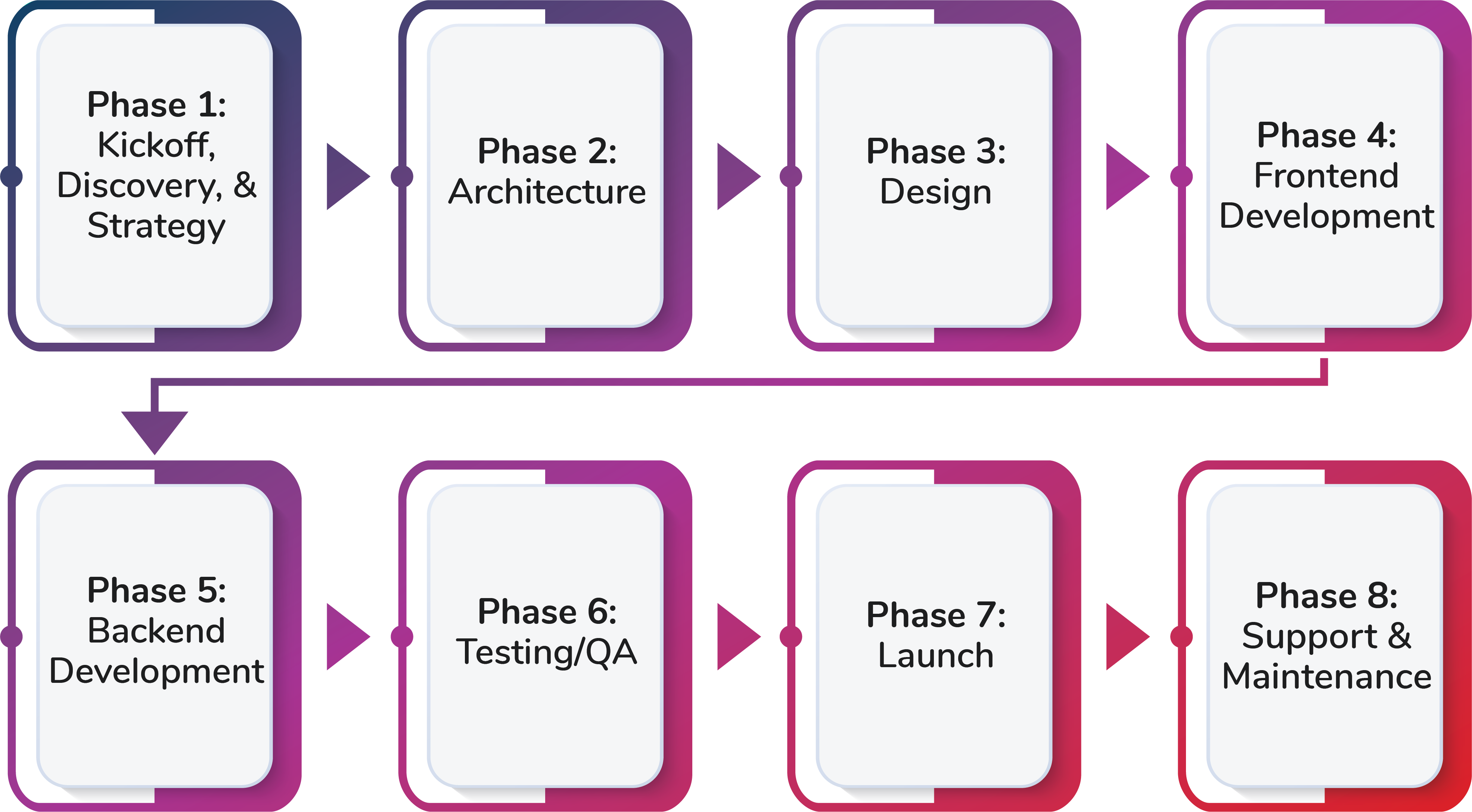 Wondering about price?
All of our services are customized to your needs. Call us to discuss your project and we'll send you a custom quote.
Website design and development frequently asked questions
Gain a deeper understanding of our process and find the answers to some of the more common questions we receive.
How much does a website cost?
The short answer is that it depends. Each project is completely unique and will have varying requirements for the size of the site (number of pages), special effects or functionalities, and other unique factors to consider. Rather than forcing your website into a one-size-fits-all box, we take the time to learn your objectives and develop an accurate scope of your project. Every client of ours, no matter the final cost of their website, receives a thoughtful, quality, and professional website that boasts ROI value.
I already have a website. Can I just get it redesigned?
Yes. We've redesigned websites for many of our clients. A redesigned website can greatly benefit your digital marketing efforts by providing your users with a better experience. We will work with you to analyze your current site and determine what is and isn't working based on the needs of your business and target audience. If instead, you are interested in making small updates or edits to parts of your existing website, rather than an entirely new design, we can accommodate this as well.
How often should I update my website?
All of our websites offer modern design and functionality. We avoid trends because we know that they are fleeting. Because of this, you shouldn't expect to have another website overhaul anytime soon. Instead, we promote the idea of continuous, ongoing updates based on data from user behavior. Working with our team of digital marketing specialists, you can learn more about the insights we can provide on user interaction with your website. Additionally, updates to security and functionality should be completed fairly often. We offer maintenance and support services to manage updates such as these for you.
How long will my website project take?
Like pricing, the length of time it takes to design a website varies per project. While we make every endeavor to deliver a quality site to you as fast as possible, quality takes time. You will be provided with a timeframe in your project estimate based on the information discussed during the intake process. Each website design involves multiple phases that need to be accounted for, as well as the time you as the client takes to review deliverables and provide feedback and responses. Your project manager will work with you during each phase of the project to keep you updated as well as ensuring the timeline is moving along accordingly.
What types of websites do you create?
We've designed and developed hundreds of sites for a variety of clients. The following showcase our depth of knowledge and expertise:
Multilingual websites
Co-branded websites
Membership websites
Distributor websites
E-commerce websites
Marketing websites
Corporate websites
Information websites
Directory websites
My website is launched. Do you provide support and hosting?
What services work well with this one?