Copywriting
Having the "right" copy with the "right" placement is the foundation of any successful business.
Words matter. And the right words can make a huge difference in your marketing efforts. Through well-written, compelling copy, you can inform, clarify, and inspire your audience to transform from leads to loyal customers.
At Connections Marketing, we'll help you make the best first impression with captivating copy that targets the needs of curious prospects and nurtures them to feel confident in your brand.
What's this service all about?
Copywriting for any medium, for any industry
No matter the industry you're in, people want to feel understood. This is especially true when it comes to the brands they invest in. Our writers are marketers who understand this principle.
Whether we're writing for websites, eBooks, printed or marketing materials, we understand the purpose and goal for each medium. By taking your brand's audience into consideration and by establishing personas, we are able to effectively develop materials that ultimately yield results.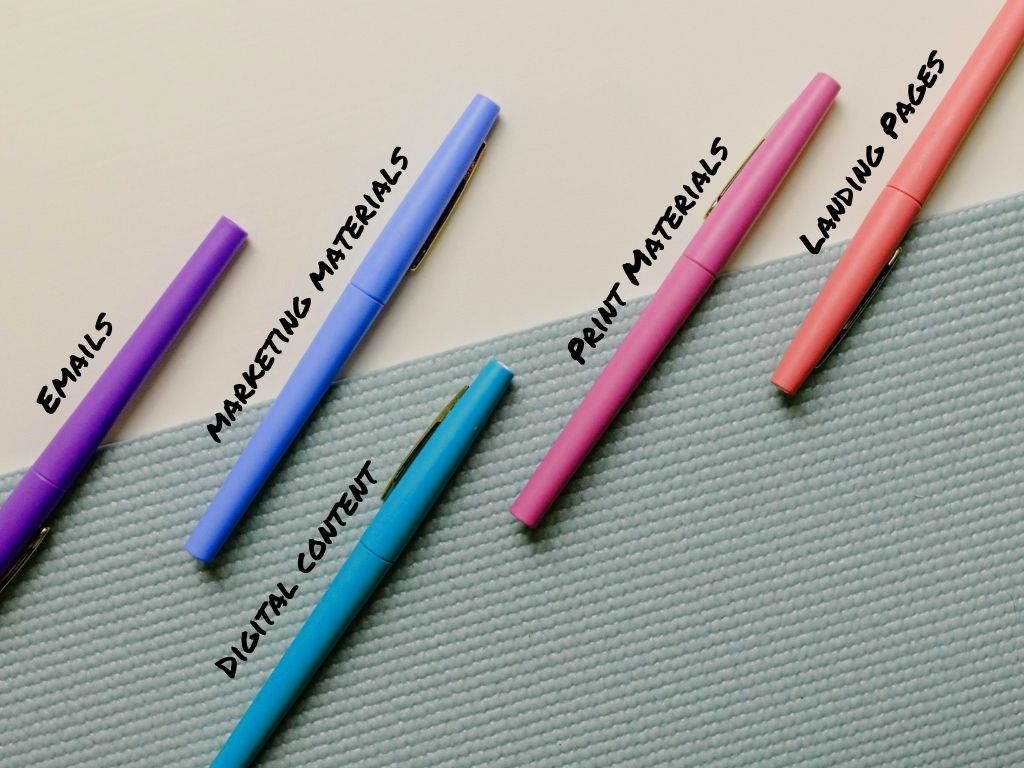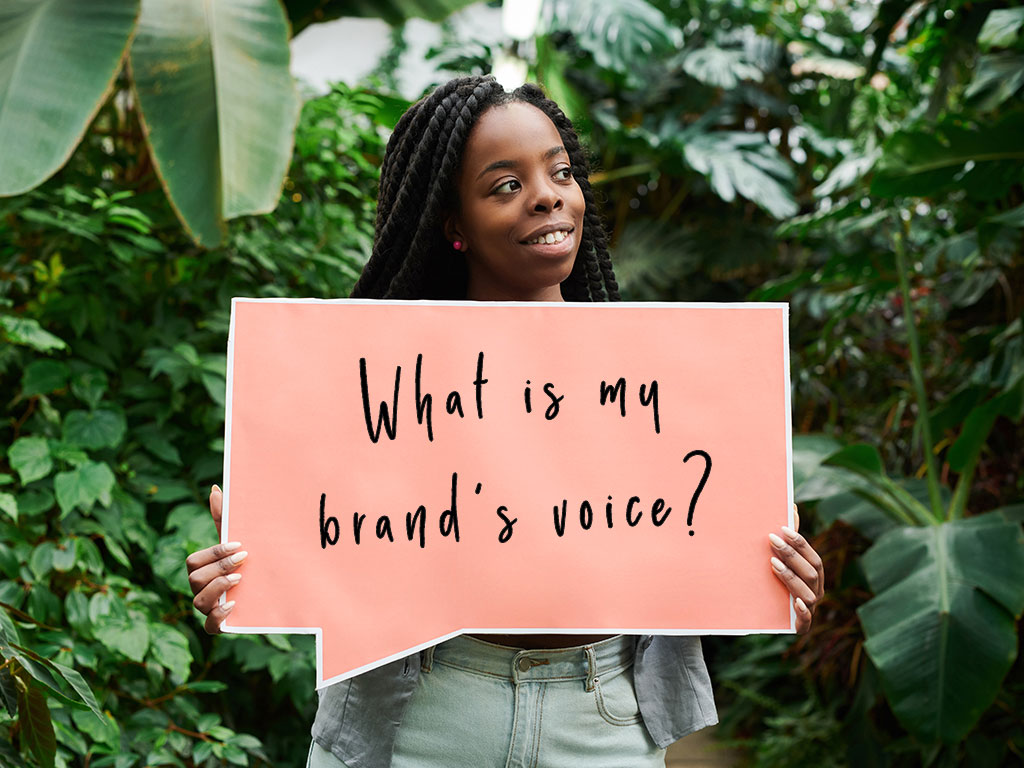 Maintaining your brand's voice is our priority
Aside from design, your brand's voice is also an important tool to help you stand out amidst the digital chatter. But in order for your brand to appear credible and memorable, written content needs to be given the same attention and consistency as the other elements of your brand.
Whether you have a fully developed voice and tone, or if you're looking to establish a new one, our copywriters will maintain your brand's identity and help you make a lasting imprint in your industry.
Full-circle content strategy
The most successful brands are storytellers. Through their storytelling, they are able to develop trust, motivate action, and foster belief in their mission. Furthermore, their success is a shared effort as part of their content strategy.
Being able to captivate your audience's attention while also elevating your content to reach them is the art and science of what we provide. Not only will you receive expert copywriting, but you will also receive the marketing guidance needed to take your content to the next level.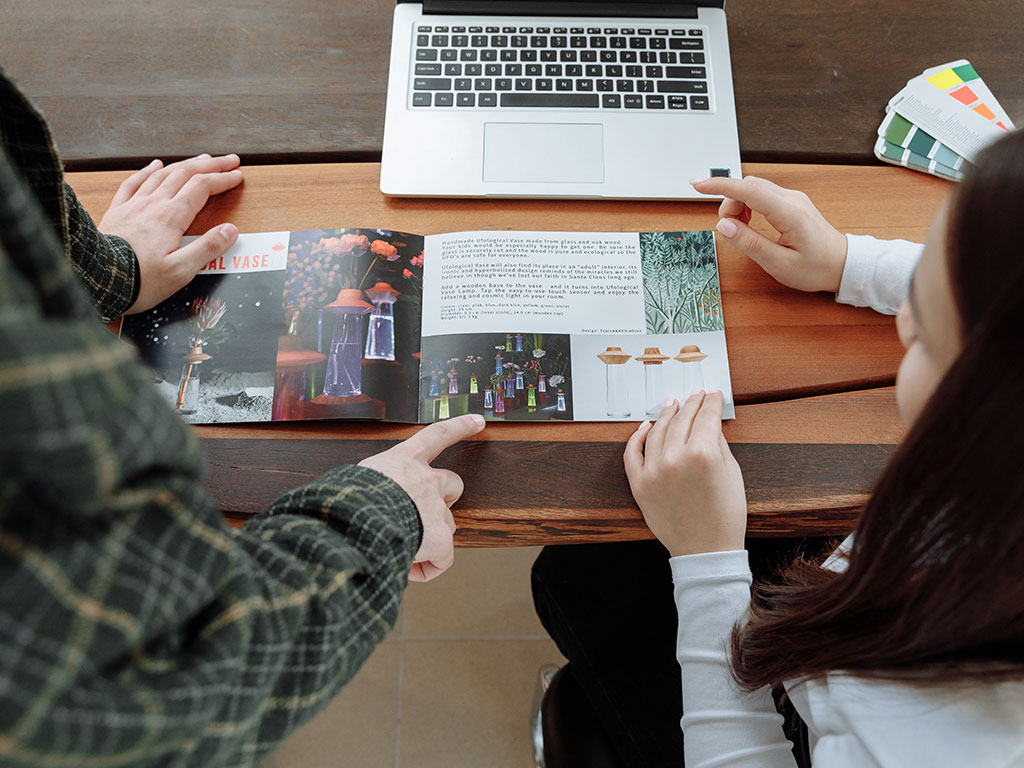 Wondering about price?
All of our services are customized to your needs. Call us to discuss your project and we'll send you a custom quote.
Copywriting for all types of content
No matter your project, our copywriters will create unique, premium content for your business. Below is a list of the most common content services we provide.
Digital content
Digital copywriting comes in many forms, but whether you need copy for social media posts, online ads, or even copy for your website, our team of expert writers are well-equipped to handle it all.
Presentations
Aside from your confidence and body language, the success of any presentation relies on how well you have structured and written your message to the audience. We'll help you design and write a message that will effectively convey the information you want to share by making it engaging, while also stoking curiosity in your audience. Need a lead magnet? We can help you create that, too!
Landing pages
Conversion-driven landing pages are clear and direct in their goal of streamlining a user's experience toward making a desired action on your website. Because we are expert designers, content writers, and marketers, we understand effective layout, design, and copy that will lead traffic to convert.
Marketing materials
Effective marketing collaterals such as flyers, eBooks, direct mail, etc. isn't only about attention-grabbing imagery. You also need well-written persuasive copy that speaks to your target audience and ultimately entices them to take action. Get access to our full team of copywriters and designers to help you create the most effective copy possible.
Print materials
Digital marketing may dominate the landscape, but having tangible marketing materials still holds value, especially in sales. Position your brand as the expert in your industry with well-crafted materials such as white papers, brochures, sell sheets, etc. that will demand attention and elicit a positive response from your audience.
Emails
Stay top-of-mind by reaching out to existing customers and providing them with an update or promotion to generate repeat business. Our team can help you create email content or even help manage a campaign that will effectively nurture or grow your audience.
What services work well with this one?