Search Engine Optimization (SEO) is not a one-size fits all strategy. There are, however, three fundamental SEO practices that search engine algorithms use that contribute to a website's organic rankings, and because of this, they should be implemented whenever possible into your strategy.
Over the next few months, we'll be sharing these three practices as part of our SEO Trilogy Series.
Today, we'll be diving into the first practice: on-site SEO.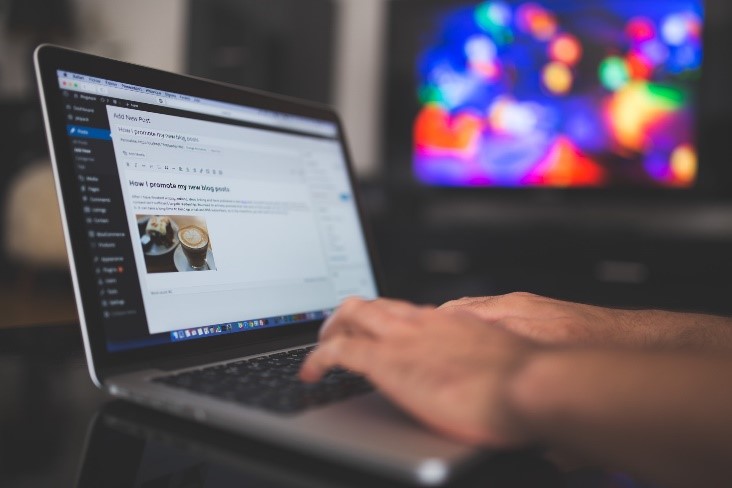 What is On-Site SEO?
On-site SEO (also known as "on-page SEO") is the practice of optimizing elements of your website so that Google can understand what the pages are about and place them higher in search engines.
Effective on-site SEO is going to help search engines interpret page content and, in turn, help users find content that is relevant to what they are searching for.
There are two main factors used in on-site SEO – relevant content and metadata.
Relevant Content:
Optimizing the content on each page of your website is key to proper on-site SEO. Each page should contain quality, relevant content focused on a specific topic or keyword. When writing content, you want to ask yourself, "How does this fulfill a user's need for (insert your target topic or keyword here)?"
*Buzzword Alert: "Keyword" has become a huge buzzword in SEO. While past SEO practices relied heavily on using carefully selected keywords and stuffing them all over a page's content (in titles, descriptions …everywhere) in order to gain rankings, today's use of keywords is different. A keyword is essentially a topic or search term that your users are typing into Google to find info on. While your page's content might still use that keyword, or synonyms of that keyword, what's more important today is that your content fulfills the user's need. They don't need to see the exact keyword they typed within your content – they just need to have their intent met when they see your webpage on a Search Engine Results Page (SERP) and this needs to directly correlate to the content on the page once they click on it.
Metadata
Metadata is information that describes the web page. Google will read this metadata, along with the content on the page, and this will help it determine ranking as well as providing snippets for your webpage in search results.
Two of the most common and important types of metadata used in on-site SEO are title tags and meta descriptions.
Title tags are your page's title that help identify for the user and Google what the corresponding page is about. Each page should have a unique title tag that accurately describes the page. Title tags are seen by the users as the main headlines on the results on a SERP and also at the top of your web browser tab.
Meta descriptions are very important, primarily to users. These are the descriptions of your page that go below your title tag on a SERP. The reason for their importance is that they are basically what is going to entice (or deter) your user to click on your page result. They don't actually affect ranking, but user traffic. It takes skill to write effective and action-inducing meta descriptions and it mostly involves knowing your users, their goals, and how to satisfy them.

Why is On-Site SEO Important?
When a user searches for something online, Google crawls the internet to search for the most relevant, high quality content that satisfies the user's search query. If your page content and metadata is what the user is searching for, Google will prioritize your web page in the search results. The more focused your content, the better the "quality score". And of course, the higher you are in the search results, the more likely your page is to be clicked on, which means more traffic to your site.
User Intent is Replacing Content as King
It's been said for years now that when it comes to online success, content is king. Technically this could still be said, but what's more accurate is to say, user intent is king. If your content (and your metadata) isn't making your users happy, it means nothing to Google.
Google only cares about satisfying users – getting them what they need as accurately and efficiently as possible. If you have vague or irrelevant content or your metadata isn't matching what is actually on your page, you will lose trust with Google.
At Connections, when we create content for our clients, we follow Google's E-A-T concept: Expert, Authoritative, and Trustworthy. By creating content that follows E-A-T, we are providing great value to searchers, which in the end is what Google wants and will rank you for.
Our motto for our SEO services is, "If users like your site, Google will like your site."
How Can You Improve Your On-Site SEO?
One of the best ways you can begin to improve your on-site SEO is to start thinking like your users. We often see clients who want to instill their own opinions, needs, and voice into their website's content. It's important to remember that brand voice is not the same as an individual's voice. Your company should strive to meet the needs of your customers and that means speaking in a language they understand and addressing their concerns and desires in a way that makes sense to them. Ultimately, that is who you are trying to attract, so you need to put yourself in their shoes through some quality user research to really understand who they are and what they need.
Keep these tips in mind when creating your content for each page:
Use keywords naturally – don't keyword stuff – and remember that Google understands meaning, so don't feel the need to use the exact phrase over and over again.
Use visual content to support your content.
Write for your target audience – not for you.
Address your target audience's problems and solve them.
Write content people will want to share and link to.
Use call-to-actions in your writing to optimize conversions.
SEO can be a bit overwhelming for the average person. While anyone can do it with hard work, time, and determination, it can certainly be a huge undertaking in addition to running your business, especially with how quickly algorithms and such change.
Hiring an SEO expert to do it for you is always an option and might be worth your time and sanity. If you're interested in learning more about a custom SEO campaign for your business, contact us to see how we can help.