Over the past few months, we have been covering our Search Engine Optimization (SEO) trilogy to introduce the three practices of SEO that search engines use to generate your website's organic rankings. For those of you who may have missed part one of the trilogy where we covered on-site SEO, you can find it here: Google Ranking with On-site SEO: Part 1 of the SEO Trilogy.
Now, let's shift our focus over to what makes up off-site SEO.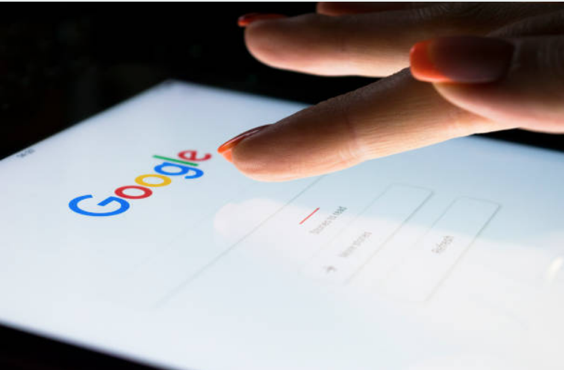 Both on-site and off-site SEO are important for ranking your website and building your brand. However, developing and executing a solid off-site SEO strategy is the key you need to open the door to unlimited website growth.
What is Off-Site SEO?
Off-site SEO (also called off-page SEO) consists of factors outside of your website that provides feedback to Google, ultimately impacting your Google ranking. There are four main factors that makeup Google Rankings with off-site SEO – backlinks, brand mentions, social signals, and reviews.
Backlinks and Brand Mentions:
Backlinks (also called inbound links) are the foundation for off-site SEO. Backlinks are external links that lead a user back to your website, commonly found on another company's website. When a link to your website is shared, it can be looked at as a "vote" towards your business – someone vouching for your brand.  As people are sharing your website or mentioning your brand, your website and business credibility is being established. Google is very good at detecting natural links with high quality, which in turn, will drive more traffic to your website. Brand mentions can be linked or unlinked and usually appear in public articles across the web. Although unlinked brand mentions through Google are not counted as much as backlinks, they are still a strong tactic to implement. Each year, Google is advancing at identifying and rewarding brand signals.
Backlinks can be utilized in a variety of different places:
On social media platforms – Include your website link on all social media platforms. This gives users a quick and easy way to navigate to your website. It also increases the chances that your website will be easily found through a Google search.
Include with contact information – Anytime your name, address or phone number is included, be sure to also include a link to your website.
3rd party sites – When your brand is mentioned on 3rd-party websites such as on blog sites, local community pages, PR articles, etc., be sure to submit a link to your website.
Social Signals:
Another way that Google rankings are influenced by off-site SEO is through social signals. Social signals consist of social media activity that is perceived by Google. Businesses establish social media pages in hopes of spreading brand awareness, reaching new audiences, and driving potential customers to their website. Because users are highly influenced by what they see on social media, this results in a rise in social signals that are perceived by Google. Therefore, a highly interactive social page generates a rise in social signals, resulting in a higher Google ranking. This is because each social signal is an indication to Google that your content is high quality and deserves to appear highly in search results. Google places brands highly when they have proof that the posts on specific social accounts are delivering positive user experience.
Reviews:
Reviews are a very important off-site SEO tactic and will affect Google rankings, but in local search results only. Good reviews on your business will affect your ranking positively, whereas poor reviews on your business will affect your ranking negatively. Reviews posted on well-established directories have a higher chance of affecting your ranking.
The Importance of Off-Site SEO:
Off-site SEO builds trust and establishes credibility. This is important for both users reading the site and for Google's search engines, known as domain authority. Some brands only look at building authority on terms related to their products specifically. However, it is important to enhance this by doing a broad investigation to learn related topics that are searched. If there is a high volume on a related topic, you want both pages and off site links to cover those as well.
Both on-site and off-site SEO strategies are crucial to implement into your business tactics in our advanced, digital world. With algorithms continuing to change, it is important to stay informed on SEO so that you are maximizing your website traffic and exceeding business performance.
If we have kept your attention for this long, you may feel like your business is lacking proper SEO strategies. If this is the case, a custom SEO campaign might be right for you. Contact us to speak with one of our SEO experts today!