There are a myriad of options available today if you want a new website.
And trust us, if you have a business, you want a website.
Not sure why?
If you build it, they will come.
Ok, maybe not always. It takes more than just plopping a website on the internet and saying, "GO!" to get customers into your virtual doors.
Here's our top 3 reasons you need a strategically designed website: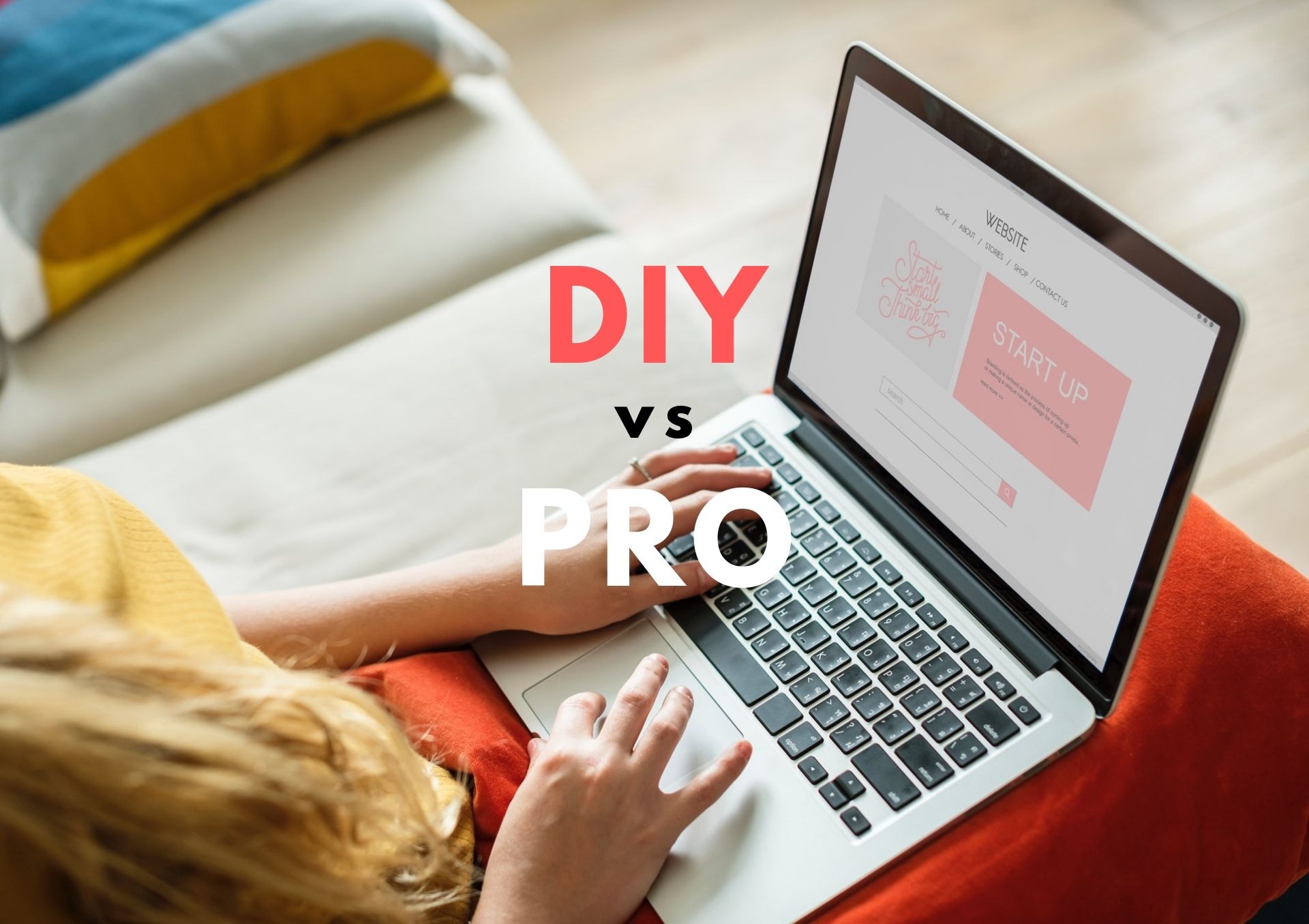 1. Build credibility with current and potential customers
You say you're a professional business, right? Then you need to look like one. You might not want to hear it, but potential customers will judge you, ignore you, and leave you if they don't like what they see. Outdated sites make them think your business is outdated too. Poorly functioning sites make them think you provide poorly executed service. And no site at all? Well, they probably aren't even finding you so…
2. Reach your customers where they are
Where are people going to select a business? Online. Your business needs to be there to meet them or you're losing an enormous amount of visibility and potential revenue.
3. Increase sales & collect leads
A website has a wider reach than any other form of advertising you could implement and it works 24/7, even when you aren't. Online features like contact forms, ecommerce, email sign-ups, and live chat are especially useful for connecting with your audience and building a mailing list.
So now that you know the why, the real question is the how.
The two most popular options are going DIY using a website builder or using the pros to provide a custom, or even sometimes, a template website for you.
DIY Website Builder
If you've done any small amount of research on website design, chances are you've seen results for DIY website builders.
Companies like Wix, Weebly, Shopify, Squarespace, and other big-name web hosting companies offer DIY website builders that use templates, site generators, and drag-and-drop elements to build your website and they're advertised as being fast and easy. There is an over-abundance of options here and some intensive research into finding the best one for your goals would be needed.
They can range from the incredibly simple (design and functionality-wise) to the unnecessarily overstuffed (way more elements than any effective website should use).
A lot of these companies make claims that you can have your site up and running in an hour and you totally can. But don't expect to achieve any sort of uniqueness or customization in that time frame. And if you don't have any design or development experience, it is probably going to stay that way. You can put your personal brand on the template, but in the end, you will still just have a branded template.
The age-old question, "How much is your time worth?" really comes into play here. Even the easiest of website builders are probably going to take longer than you expect. You should also prepare yourself for a few headaches.
Aside from the time to purchase and set up, you will need to consider a few other key elements like content, photography (DIY sites usually come with filler content and placeholder photography that will need to be replaced), your sitemap (what pages are going to be on the site?), and – very important if you want your site to be found online – optimizing your site for SEO.
The odds are still fair that you can achieve having a live website in the end. There are a lot of "buts" for you to consider though. Below are some of the main pros and cons of going the DIY route vs. a custom design or working with a profesh:
Pros of DIY Website Builders
Fast
If you commit yourself to getting it done, you can have a site up pretty quickly, maybe even within a few days or a week or two.
Affordable
Website builders are appealing because they are cheap. You'll have less expense up front, typically paying a monthly fee.
DIY
No hiring needed, just hop online and go. You don't have to spend time finding a designer or company.
All-in-one
Many providers combine your plan, domain, and hosting for ease of use with billing and management.
Nice Designs
A lot of website builders out there have pretty nice looking designs these days if you stick to the template and don't go rogue if you don't have a good sense of design yourself.
Cons of DIY Website Builders
No Ownership
You usually won't own your site or be able to move it, back it up, or take it with you should you switch platforms.
Not Well-Suited for Large or Complex Websites
For robust sites, you can sometimes experience slow load speeds or even complete down times. If you need advanced functionality, you might not find a solution in a website builder and sometimes may need to pay extra or add custom code.
Potential Loss
If not done right or well, using a website builder could cost your business in wasted man hours and lost potential revenue. This may depend largely on the purpose you're using the site for, but for some industries, this could be a huge loss.
Generic
Have you noticed how a lot of websites out there are starting to look the same? It's because website builders are all the rage right now. They might look nice, but they all look so similar and it can be really difficult to accurately represent your brand or show a unique value proposition, so you better have some killer content in there.
Not Created Equal
A lot of the website builders out there are really limited in SEO options, making it harder for your website to be found online. Some still don't offer responsive design, meaning your website adapts based on the device it's viewed on. Since the majority of consumers use mobile to search online, rather than desktop, this is a big no-no.
Overall, DIY website builders exist for a reason and can be the perfect option for the types of professionals who need what they provide: a simple site that offers basic info, lists services, and a point of contact at a barely-there budget. These are typically, freelancers, writers, bloggers, photographers, musicians, and artists.
What the Experts Recommend
For most other businesses we absolutely recommend going with a custom site. It's not only a matter of getting what you pay for, but your customers will only value your company as much as you do.
Ultimately, the best websites and brands are not tailored to you and what you want or like, but what your users need. When you use a professional web design and development company, you are going to be paying for much more than just the site. You will be paying for meetings and research with trained pros, revisions, customization, and depending on your contract, photography and content that is optimized for SEO.
At Connections Marketing, we provide custom website designs that are crafted with intense thought and even some lovin' – because we really love what we do. Helping our clients connect with their clients is the end-goal.
And for those of you stuck in the middle – you don't want to invest the time and headache into DIY-ing your own site, but you just can't swing a custom site yet either, we also offer WordPress template solutions. These require a bit more experience than the average website builder, and while they do lack the endless flexibility of a custom site, they can be a more affordable option for the interim.
We can help you decide which route would be best for your business, your goals, and your budget. Give us a call today to get started.