Connections Marketing is celebrating our 10-year anniversary this month. For a company that began in a basement with zero clients, we've certainly come a long way – and in many ways, we helped pioneer the world of marketing you know today.
With nearly 100 clients today across 10 states, we're taking a look back over the last decade to see how our company and the marketing landscape have evolved and the processes that made it all possible.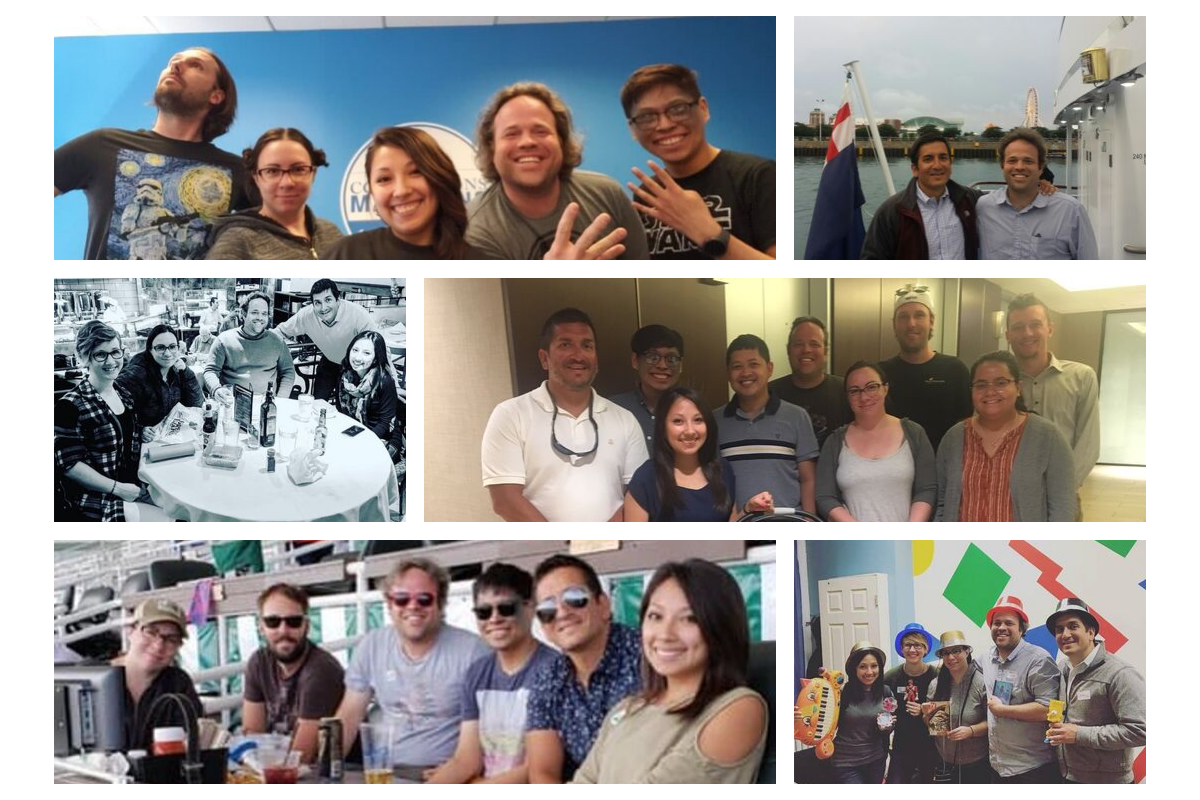 Forging New Ground – Utilizing All Corners of Marketing for Clients Before It Was Commonplace
When Connections Marketing began 10 years ago, the marketing landscape looked entirely different. Social media was just starting to gain traction. Instagram didn't even exist. And many companies weren't putting serious stock into getting their brands in front of their consumer via these platforms.
We were one of the very first companies to offer social media services before it was commonplace. We saw the growth companies stood to gain, and we understood the need for social media management before most companies understood it themselves. Today, we proudly manage numerous social media accounts for both large and small corporations across the nation.
Your Modern Day Marketing Agency
Integrating social media services into the packages offered wasn't the only way Connections Marketing started ahead of the curve.
In fact, owner and founder, Rick Rivero, saw a better way for businesses to get the marketing services they needed without overextending themselves in the process.
10 years ago, you might hire a company to handle the design and build of your website. And then you'd hire another company to handle your branding and marketing. And then again, you'd hire a separate company to manage the daily ongoings of SEO, ads, etc.
By offering all services under one roof, Connections Marketing helped change the landscape of the marketing world we see today. Rather than spreading your company's marketing across multiple agencies, you're able to put your trust into a collaborative team that can handle it all.
Streamlining Processes and Improving Efficiency for Faster, Better Results
When Connections Marketing was founded 10 years ago, the website design business looked far different. In fact, there were many businesses offering website design services without having a process in place, creating both time-consuming and costly builds.
We quickly created a process that allowed for website design to be efficient and affordable. Most importantly, it helped us create websites for companies that worked incredibly well back then and still work great today.
The first ecommerce site we ever built took almost a year from start to finish. Today, we're wrapping up our latest ecommerce site for Cook Brothers, which we were able to finish in just a few months. (New site launches November 2019)
At Connections Marketing, we are continually examining our processes to ensure we always stay one step ahead in order to minimize the time and cost involved for our clients.
And that first ecommerce site we built? They're still our client today.
Connections Marketing 10 Year Anniversary: A Look Back at Some of Our Most Memorable Projects
Over the last decade, our team has been a part of many incredible projects for companies across the nation. We've become a trusted team of consultants and are valued as a strategic partner in the growth and development of our clients. When looking back at all we've been able to accomplish for our clients, it was hard to pick a favorite project. So here's a snapshot of three client projects that stood out:
Creating Automation and Efficiency for a National Company
One of our clients came to us in desperate need of automation. They had a system in place where each of their employees would receive a yearly stipend for purchasing company apparel. The problem was, with so many employees spread out across the United States, it was hard to keep track of who spent what – especially because their system was entirely done by hand.
Our team integrated their site with a cloud-based HR software that allowed all of their employees' purchasing data to be stored and monitored there. Because of the integration, they never have to worry about dealing with a manual process again. The entire system runs itself, making it 100x easier than ever before.
Developing an Insurance Rater That Changed the Industry
Our clients at United Advantage Agency were looking for a solution for their insurance brokers. Getting a quote for health insurance wasn't always an easy process. In fact, it required a lot of paperwork and time. UAA realized their brokers needed to be able to generate quotes quickly, easily, and in a way that allowed them to close the sale right then and there.
Our talented programmers and developers built a customer rater – a quoting tool that insurance agents use to determine rates for business owners interested in purchasing a self-funded insurance plan. This custom rater has been the catalyst for creating opportunities for Connections Marketing with other major insurance carriers.
Building a Strategic Partnership That Resulted in Large Growth and Evolution
For over 7 years, we worked with Amata Law Office Suites as their strategic marketing partner. We built their website, integrated software for efficiency, and built them an app. We helped them rebrand from Amata Office Suites to Amata Law Offices, helping them to transition from 70% capacity in their downtown Chicago locations to nearly 100%, with many locations maintaining a waitlist.
It's because of our work together that Amata is now looking to expand their business even further. Being a true partner with them allowed us to help them develop strategies that changed their business model and brought in different revenue streams to increase their cash flow.
Evolve and Grow Your Business with Connections Marketing
The first 10 years of our business have been a wonderful success, and we're looking forward to the next 10. If you're looking to take your company to the next level, contact our team at Connections Marketing.