For most businesses, reputation is everything. Luckily with internet marketing, you have the ability to control how your business is portrayed online.  Online Reputation Management is a commonly overlooked marketing strategy that requires some pro-activeness, time and patience. But once set-up correctly, you will see how valuable and cost-effective this type of marketing strategy can be for your business.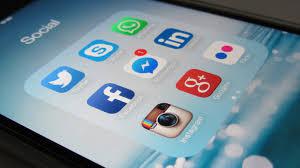 Claim Your Identity
Start by prioritizing which online directory platforms can be best optimized in your industry. Focus on a few platforms then work your way down the list as your business grows. Google, Yelp, and Bing are some of the most used directory sites and should be at the top of your list.
Some believe that their business may be too small to attract anyone. However, as your company starts to grow, many visitors will want to validate a business's reputation from major 3rd party (unbiased) sites. If you do not claim or optimize major directory listings, you could lose out on lead opportunities due to low reviews or a very common reason: lack of correct contact information. Do not miss out on this! Optimizing listings will take time and effort to set up at first, but once it's set, you just let it sit and do its work!
Monitor Your Reviews
A common question we get most often is what to do about negative reviews. It is important that you address any negative reviews that have been left on directory platforms immediately. Your reply should ideally resolve the issue in a non-defensive manner.
It may be hard to recover from a negative review but you can confide in your loyal customers. Don't be afraid to ask a customer who has verbally expressed positive feedback to post a positive review online. This can range from their expectations, satisfaction, atmosphere, customer service, and more. If the customer/client was genuinely satisfied, s/he will be more than happy to post a positive review for you and your business. Have your directory links conveniently saved at all times so you can share the link with your customer/client. As you continuously generate reviews, prospective customers will overlook the negative reviews in a glowing bundle of positive ones.
Maintain Your Reputation
Today, anything we say or do can end up online — even if it was meant to be private. It is crucial that you focus on how you want to be portrayed on the web by living up to your reputation in-person and addressing when customers or clients did not get what they expected.
For more information on Online Reputation Management and Campaigns, contact Connections Marketing.
This article was originally posted on Amata's Office Solutions.